My trip to South Orkney Islands, Antarctica
In January 2011 I joined 12 other ham radio buddies in an expedition to activate the South Orkney Islands. This is our story. Pictures with a border are clickable to enlarge for maximum resolution, but you must hit the back arrow to return to this page.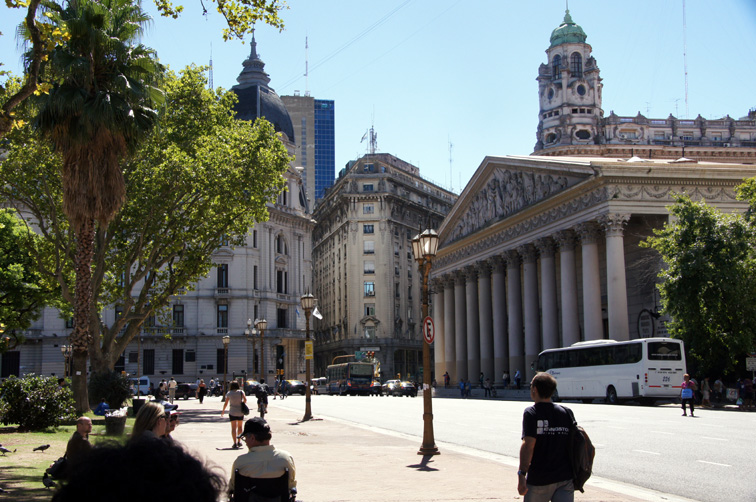 Our trip began in Buenos Aires, also called the Paris of the Southern Hemisphere.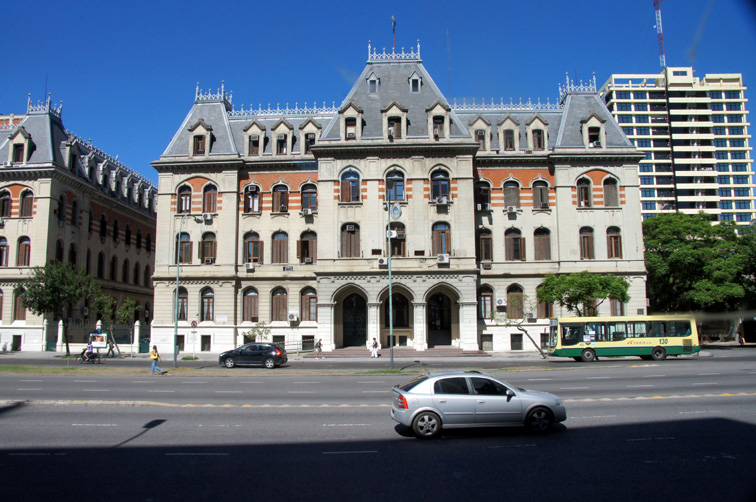 Another BA view.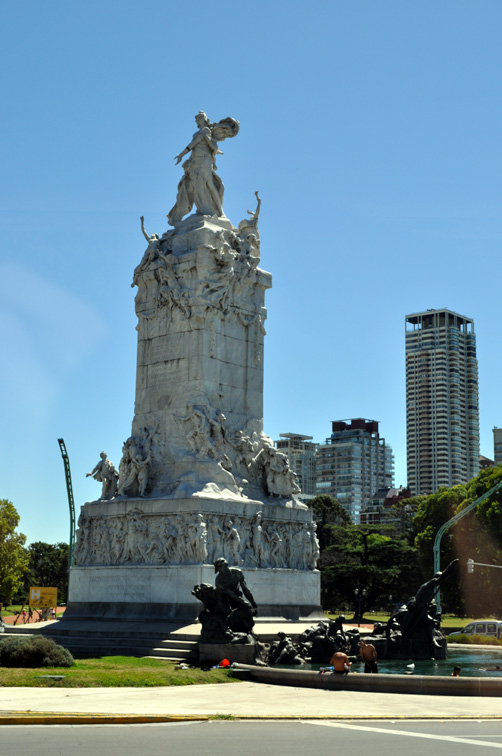 More BA, monument to the revolution.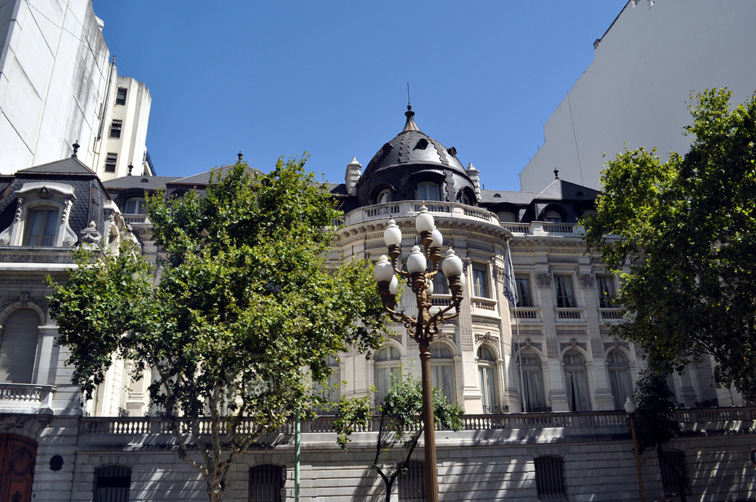 More BA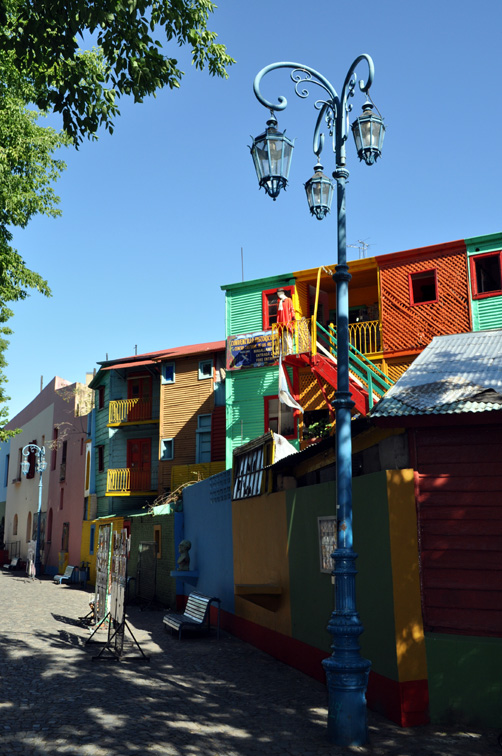 La Boca, one of the original barios, now an area of street fairs and outdoor restaurants.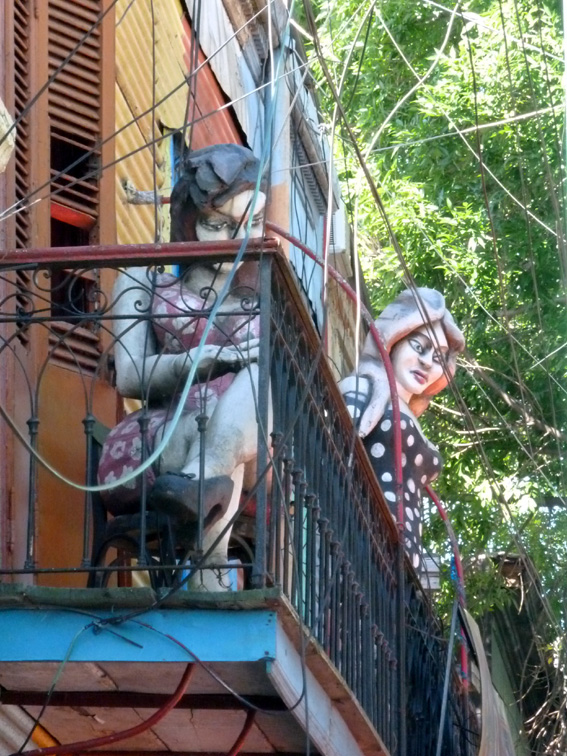 More La Boca.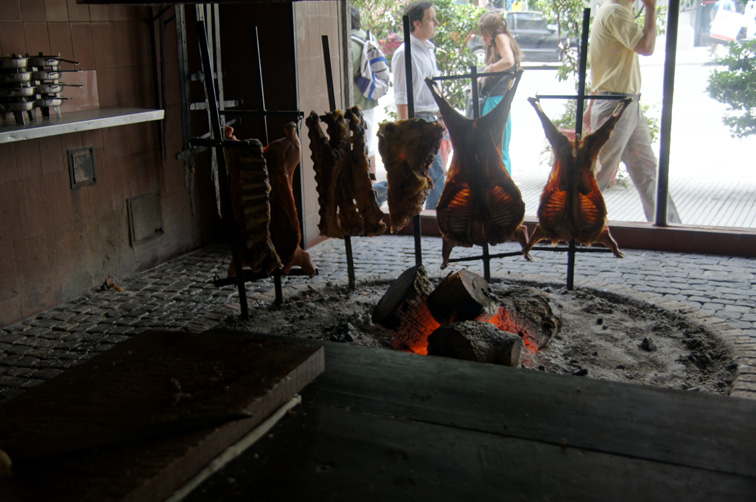 Dinner at La Chacra, where the meat is grilled over logs.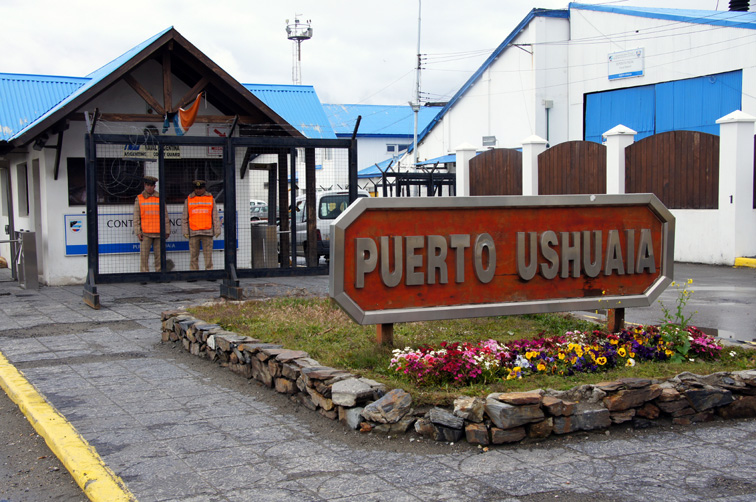 After 2 nights in BA, we moved on to Ushuaia, a major port of departure to Antarctic vessels.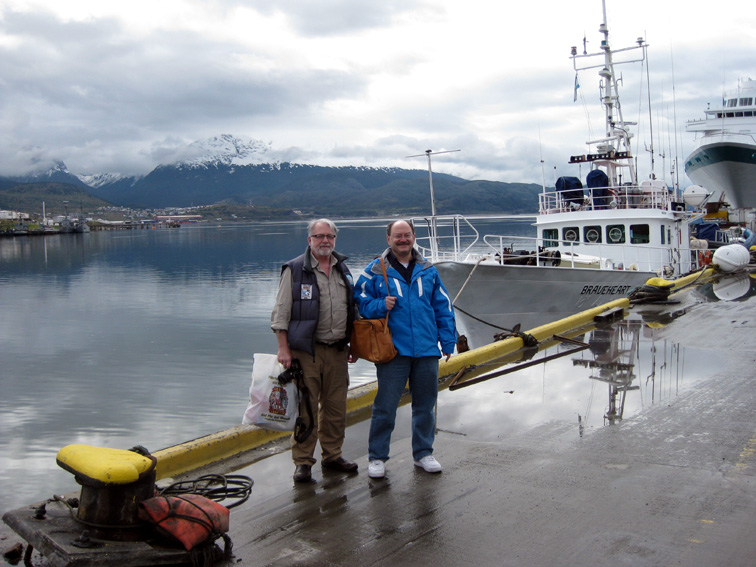 At the dock with George in front of our ship, the Braveheart.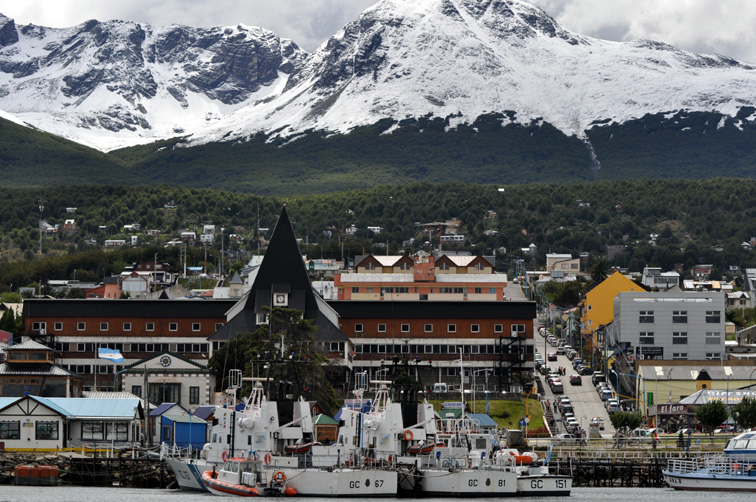 Ushuaia.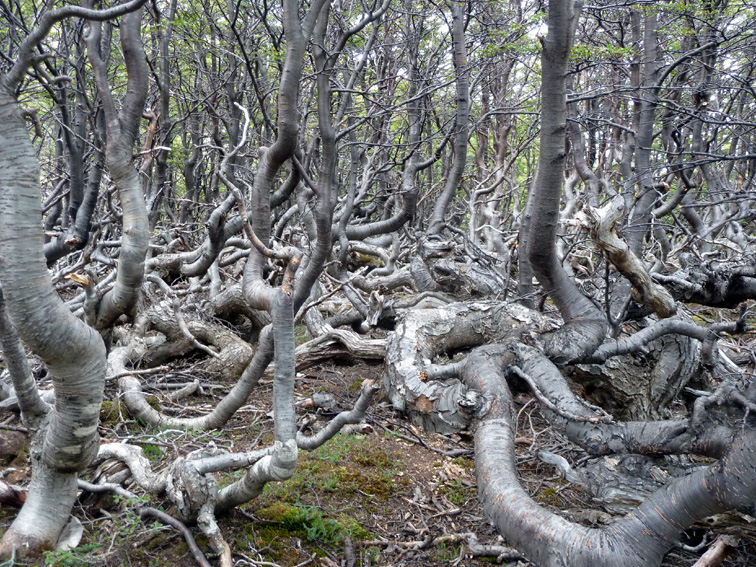 Trees at the frost line on top of Ushuaia.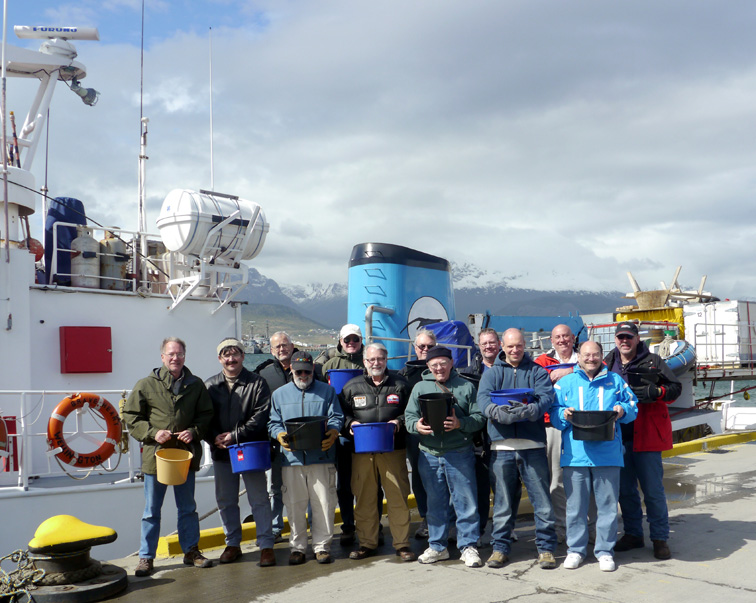 Our team ready to travel out the Beagle Channel into the Drake Passage. Yes, those are buckets which luckily I didn't need. In fact, only one member used it.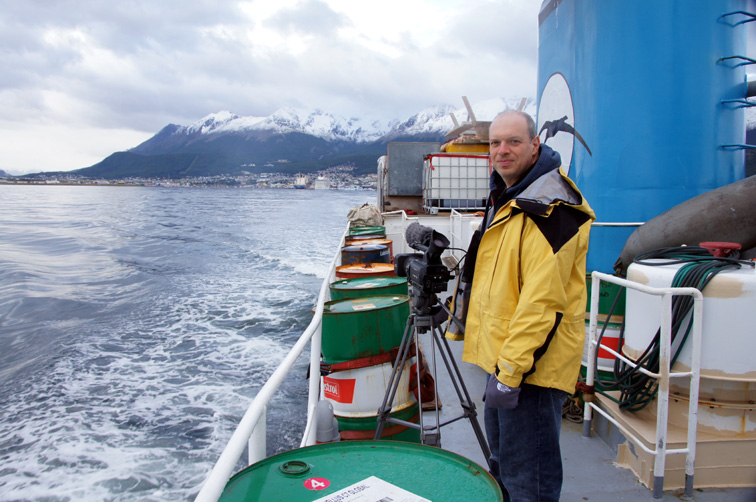 Departing Ushuaia. Here is James, who will be making one of his excellent videos of our trip.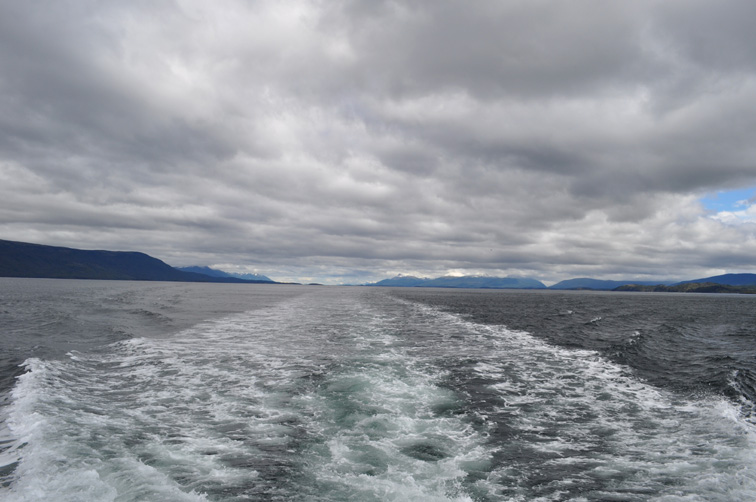 The Beagle Channel, 7 hours of calm seas until the Drake.

The Beagle Channel and our first sighting of Penguins, these are Magellanic Penguins.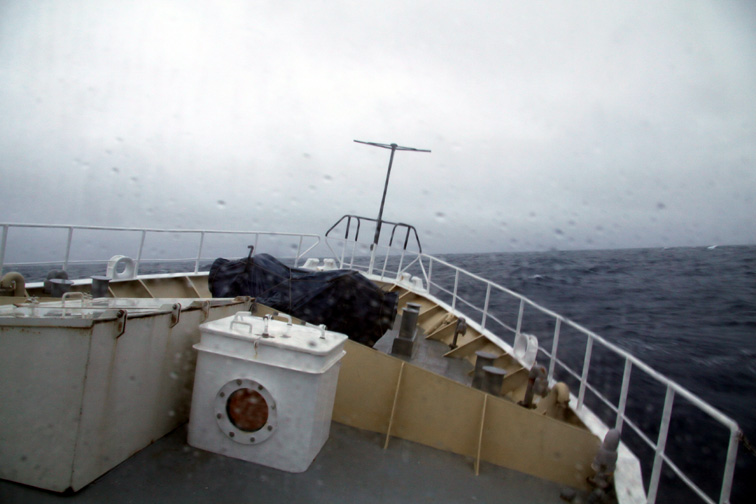 The Drake. all I could think of was that line from Gilligan's Island..."the tiny ship was tossed, if not for the courage of the fearless crew......".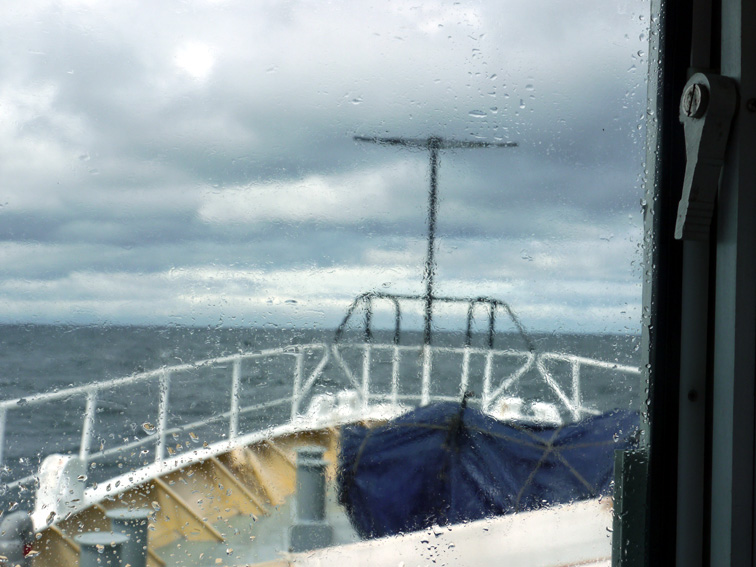 Stormy weather on the Drake .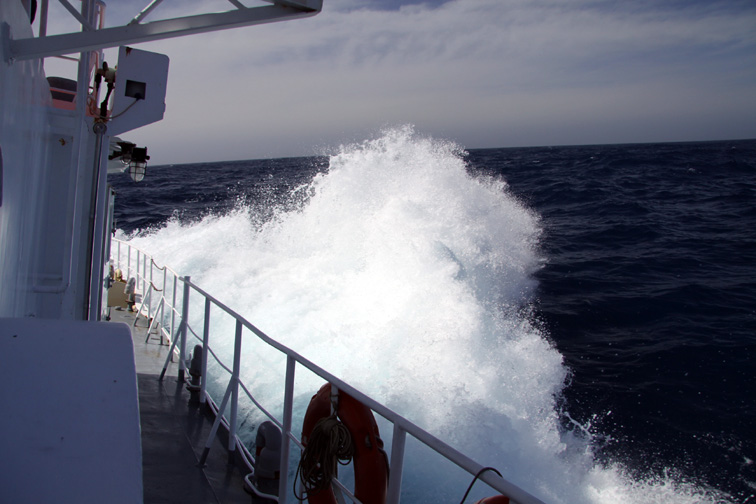 Of course sunny weather doesn't mean calmer seas.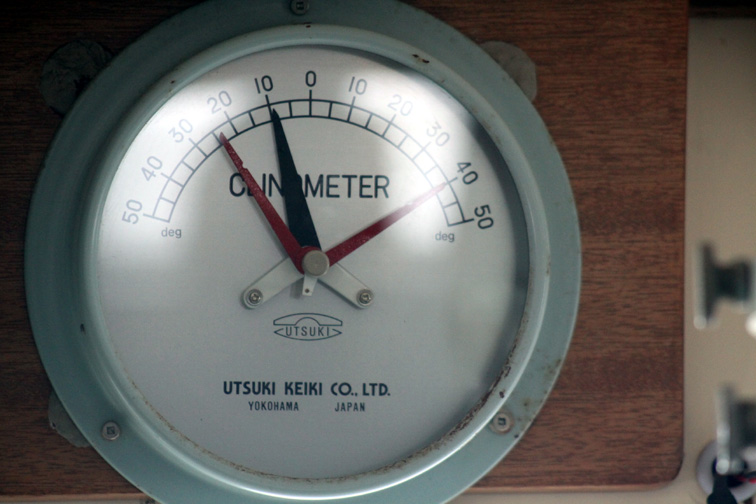 A clinometer measures the degree of roll.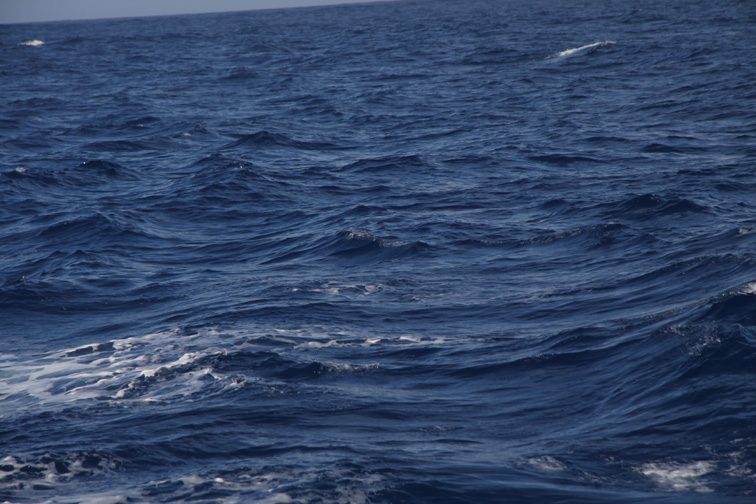 Swells on Drake.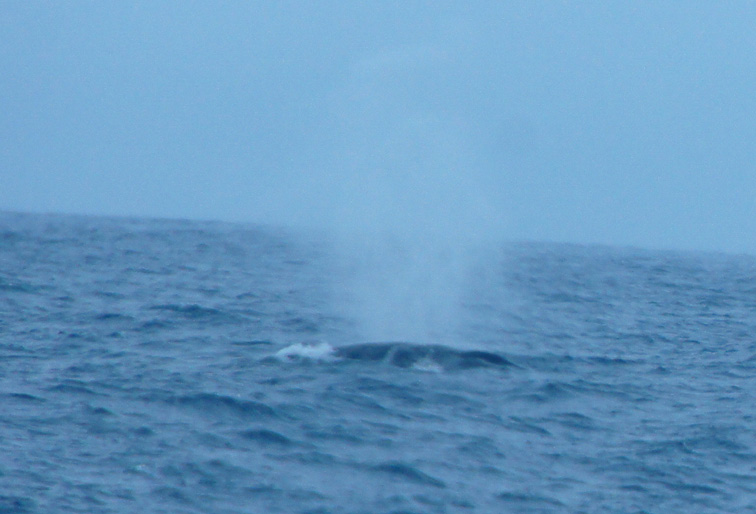 Whale seen in the Drake just south of the Antarctic Convergence.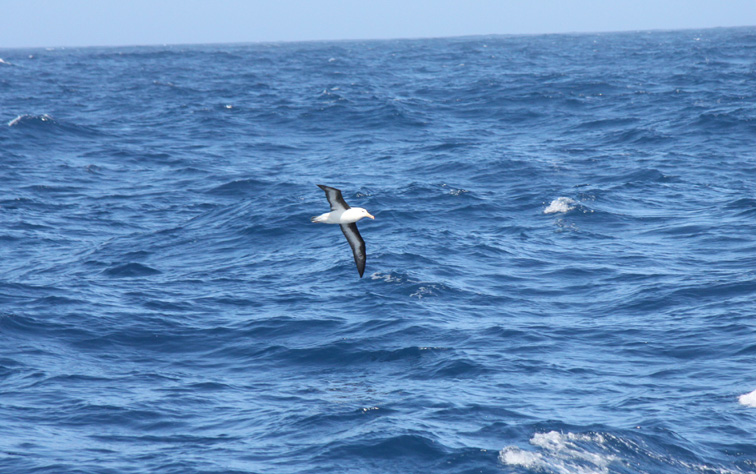 Albatross in the Drake.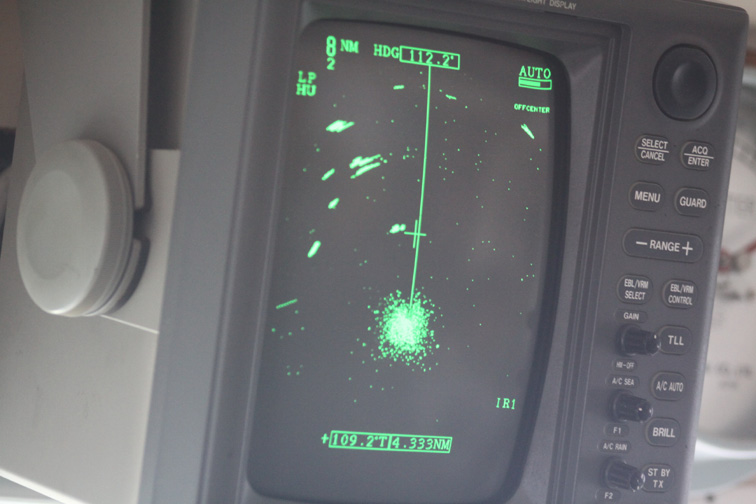 As we passed south of 60 deg lattitude (official Antarctic demarkation line) the crew went on iceberg alert. These are icebergs on the radar.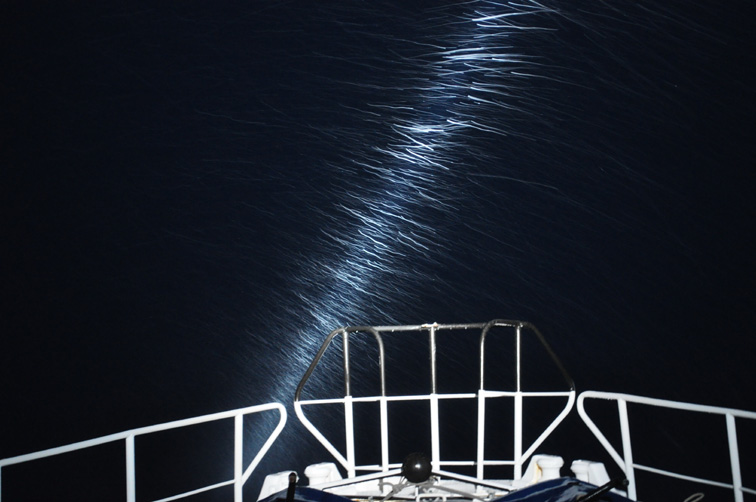 At night spotlights were used to mark the icebergs close to the ship. This is snow in the spotlight.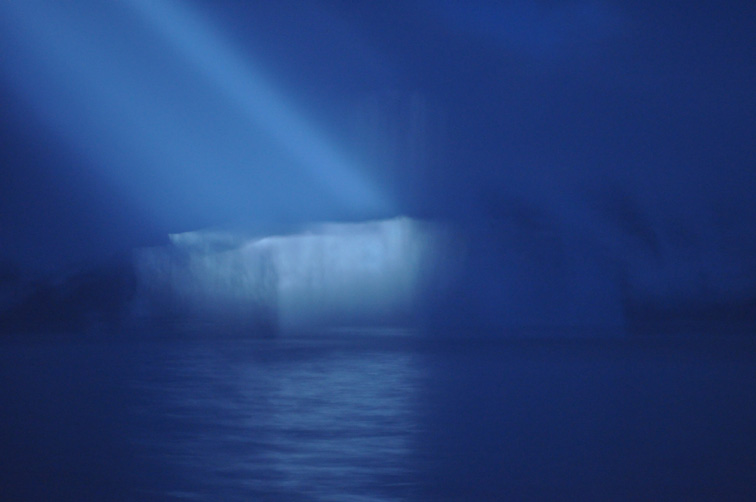 Iceberg off the bow at night. Hitting one of these could ruin your day..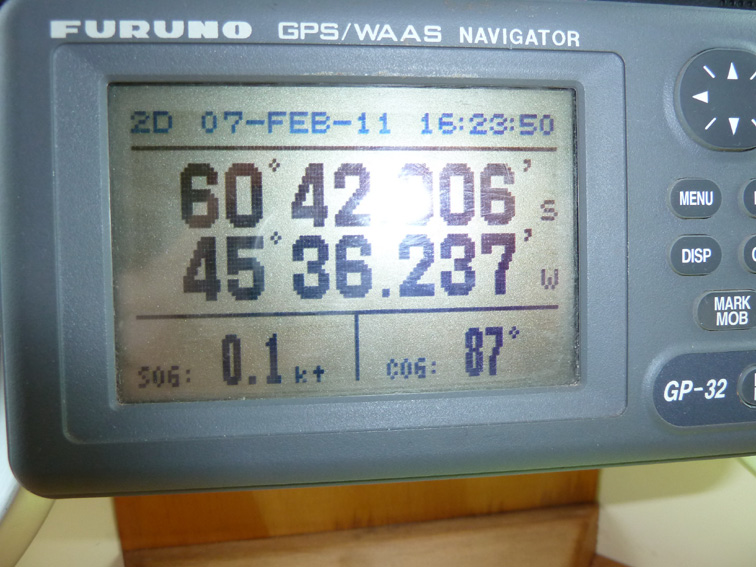 The GPS tells the tale. After a relatively (for the Drake) easy 4 day sail, we have reached Signy Island in the South Orkneys, Antarctica.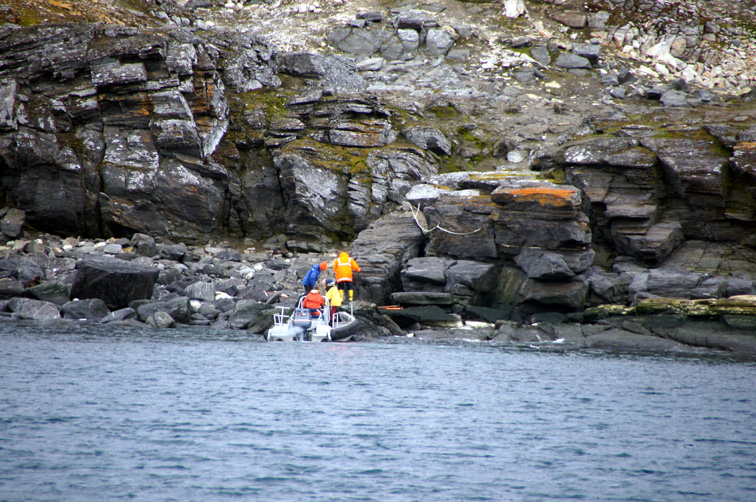 The first landing party arrives at the Island.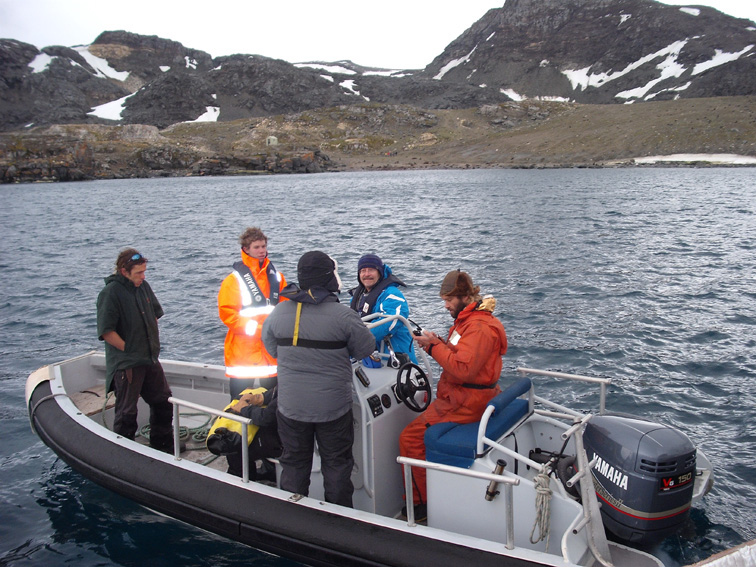 I'm in the second group.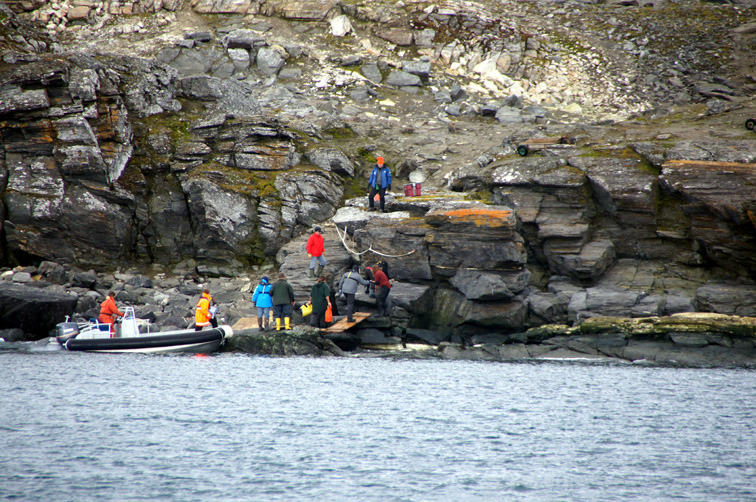 What the British Antarctic Survey Base called an easy landing. Rope walk up rocks coated with seal dung and moss.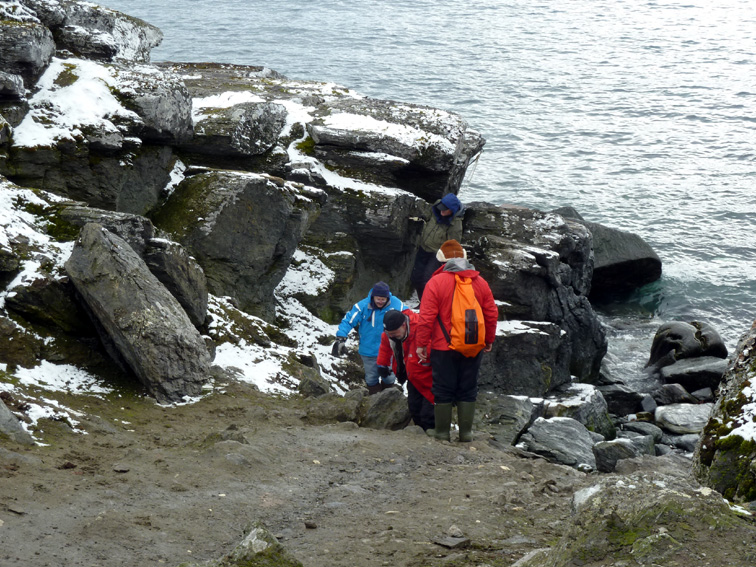 Yes, it was slick.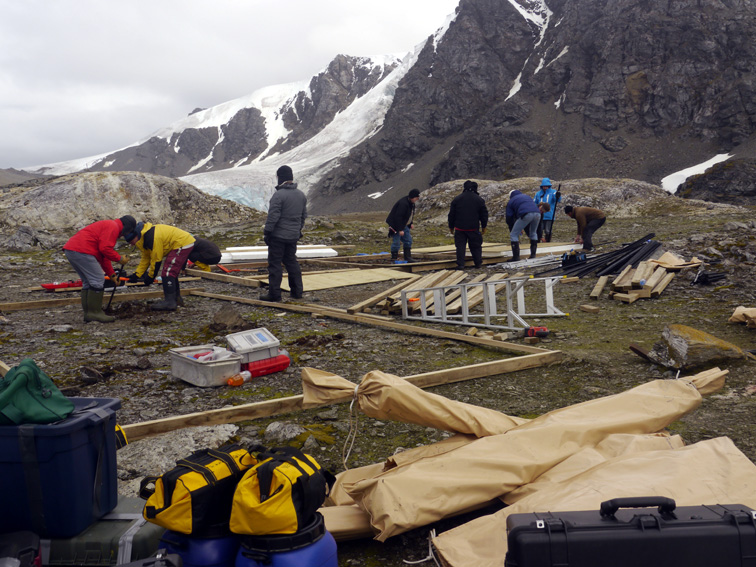 Setting up our camp.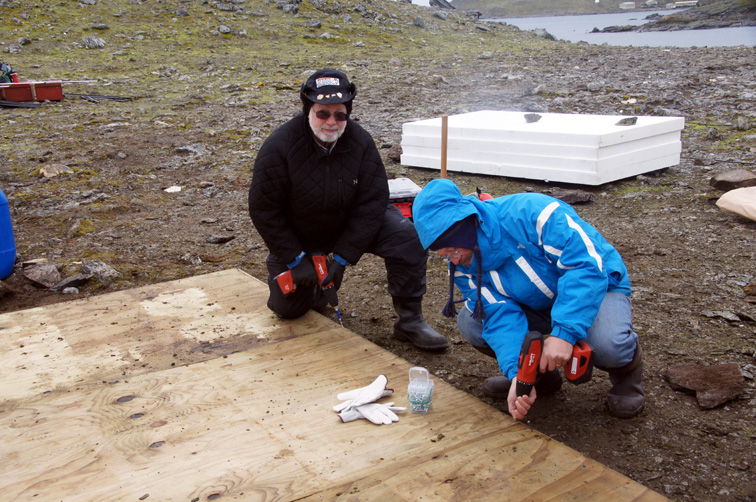 I got to be in the shelter construction team while others erected antennas.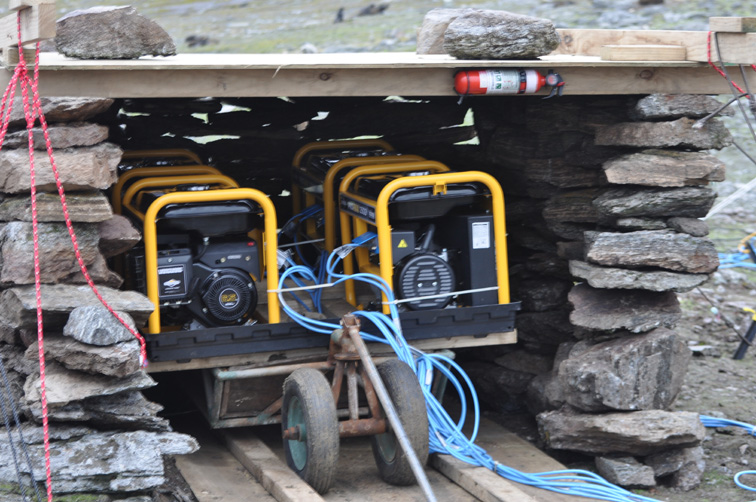 Signy Island Power and Light.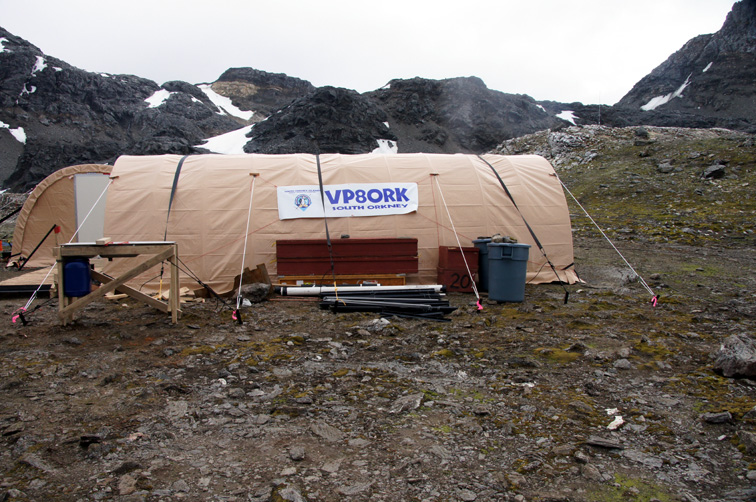 Finished campsite, 2 shelters, 12 antennas, power plant and an outhouse..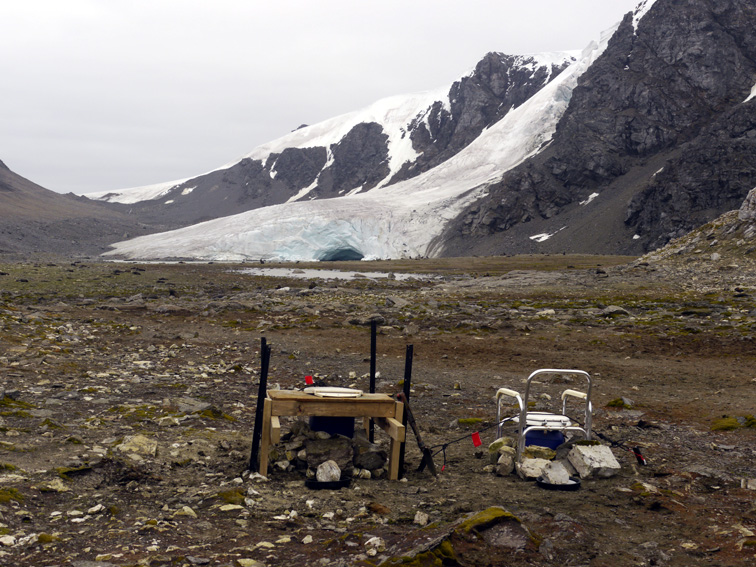 Yes, it was an OUT house (no house). But it did have a nice view when it wasn't snowing, windy or surrounded by seals.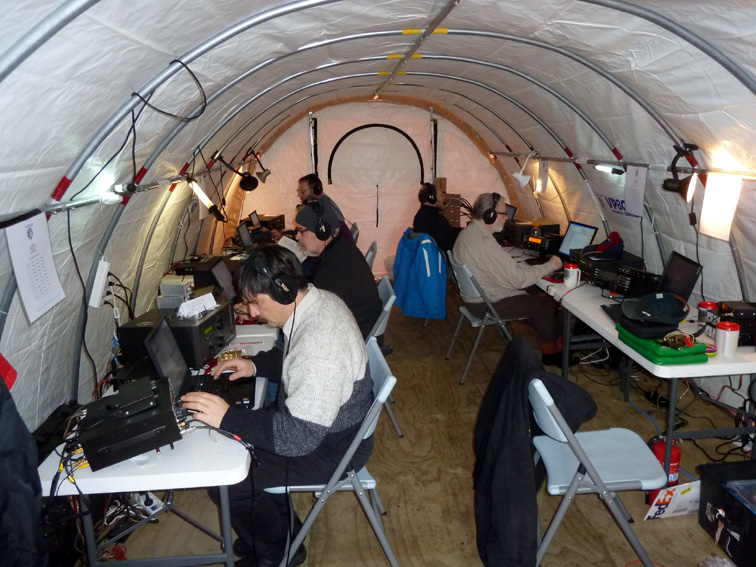 Inside the operating shelter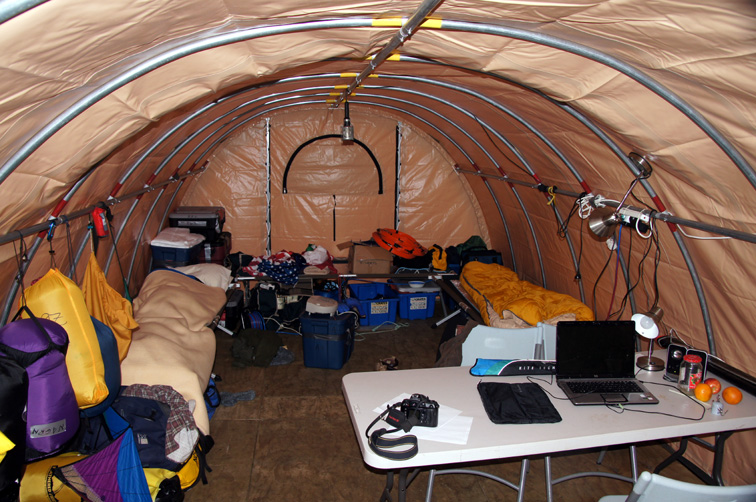 The second shelter was set up for emergencies in case we couldn't return to the ship and for snacks and naps during operating stints. We were on an 8 hour on 8 hour off rotation.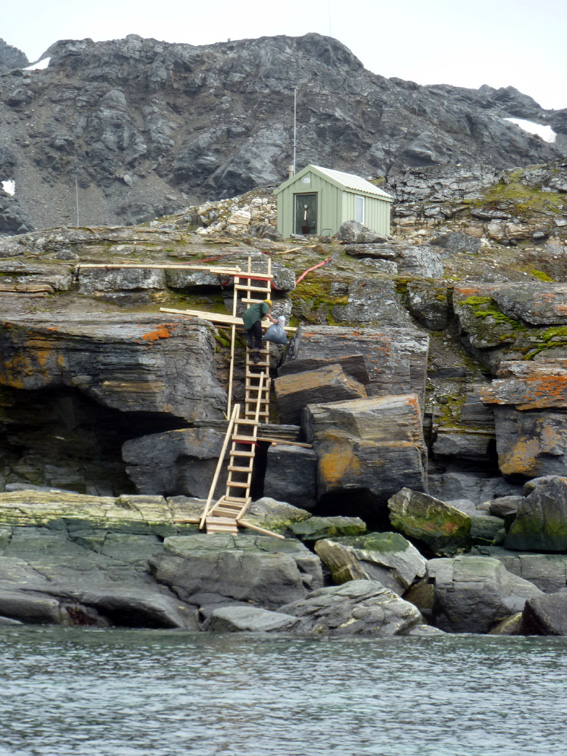 After a few days the crew built a ladder system to keep us from killing ourselves on the slippery rocks.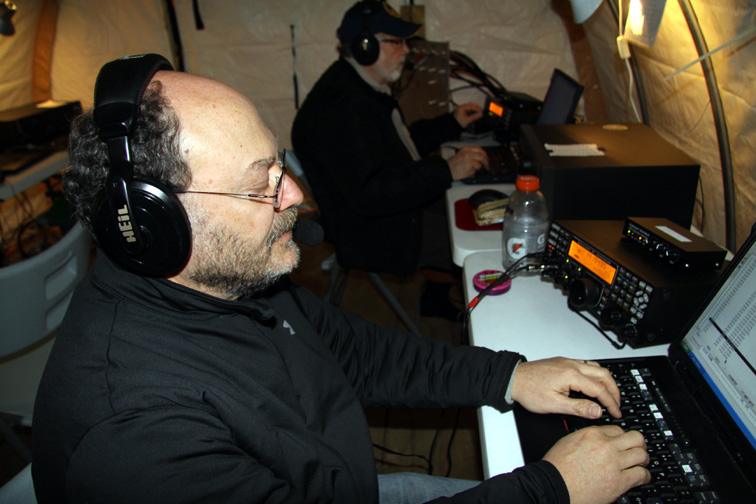 A shot of me operating.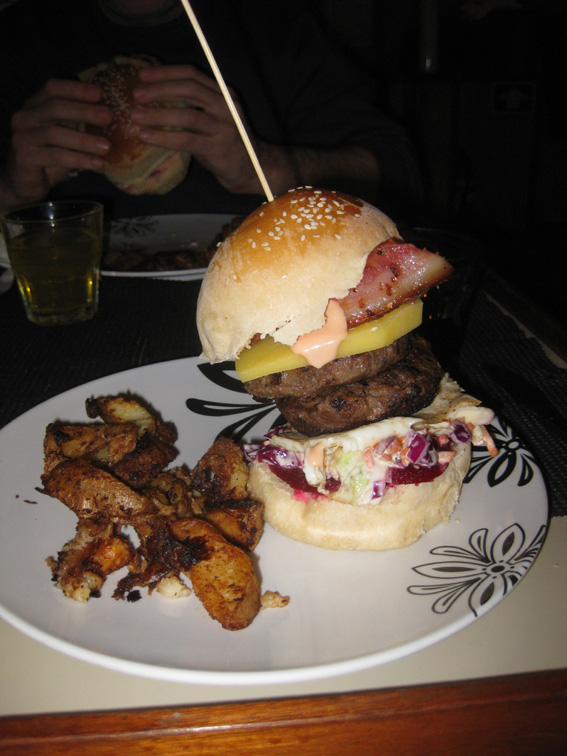 Life on board the ship included meals such as this 'iceburger".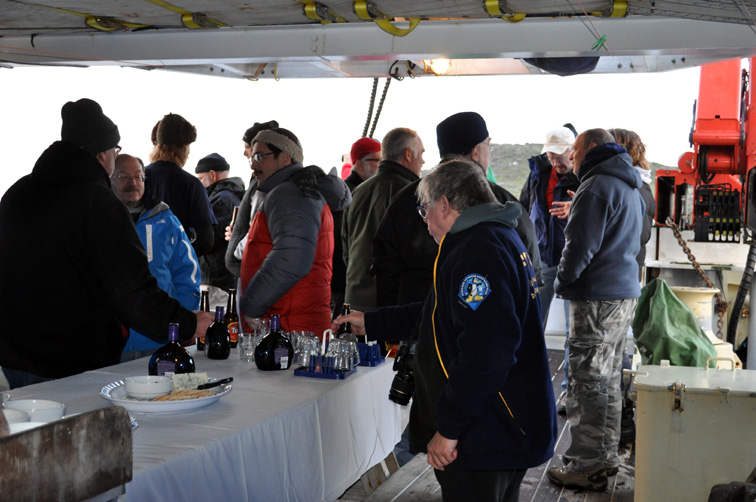 Barbeque on the back deck.
Views of the South Orkneys, bordered images are clickable for larger resolution pictures. Hit the back arrow to return here.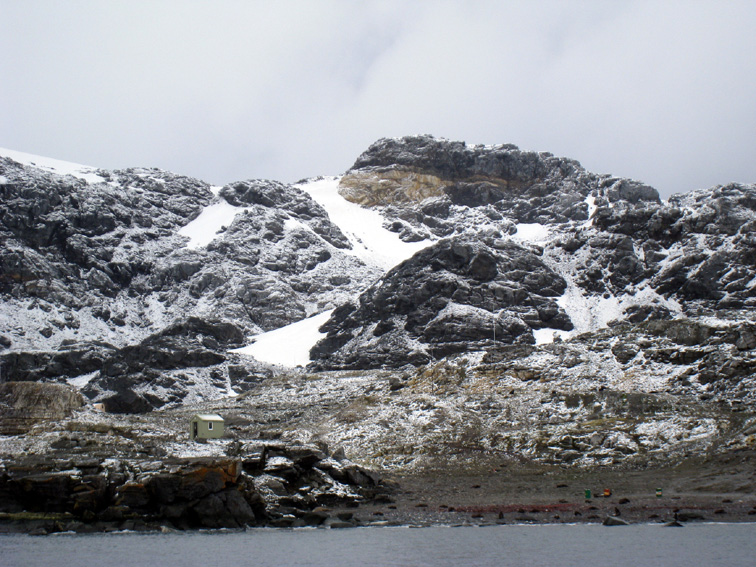 Our camp location, Signy Island.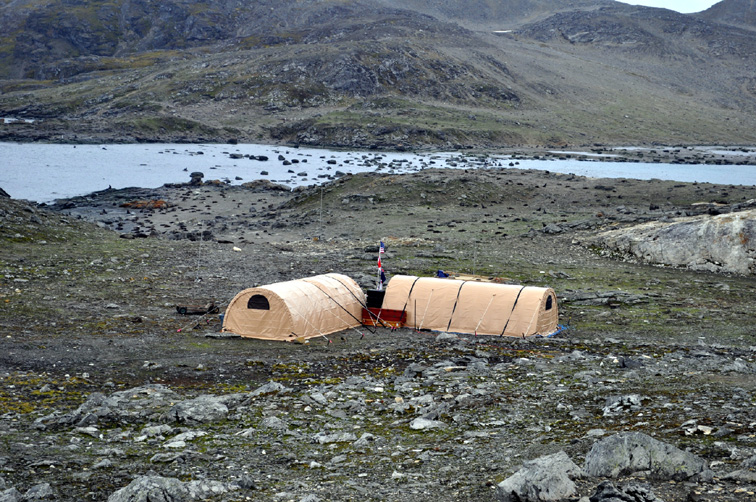 Complete Campsite.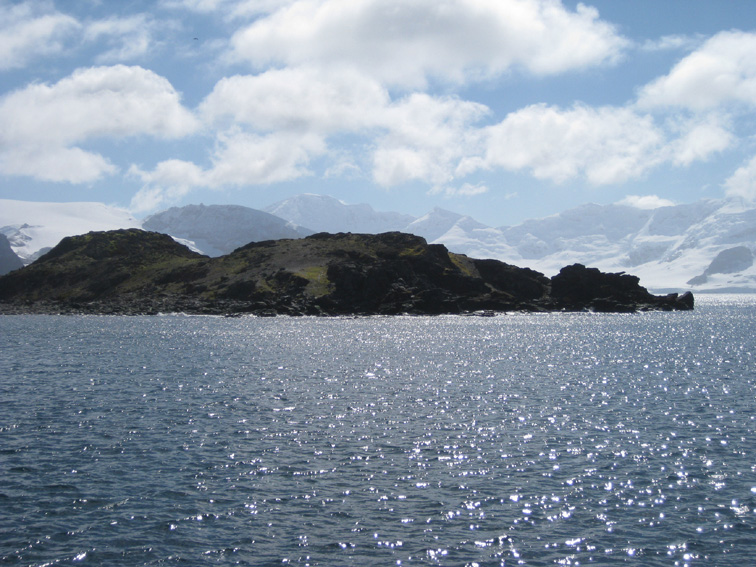 Borge Bay.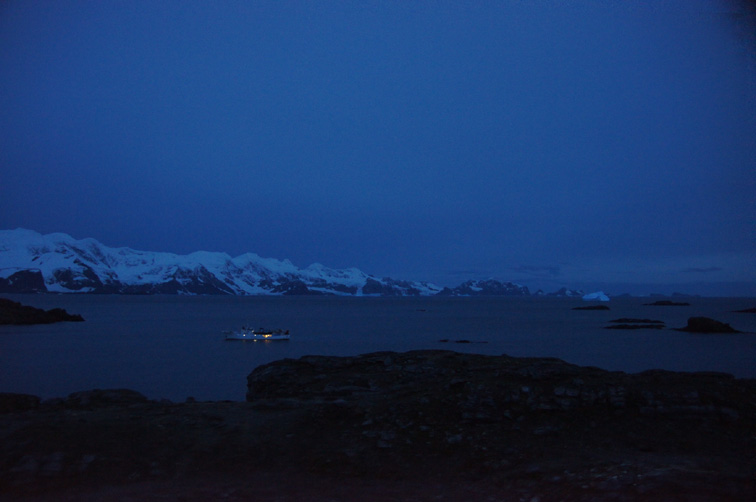 Braveheart at night in Borge Bay.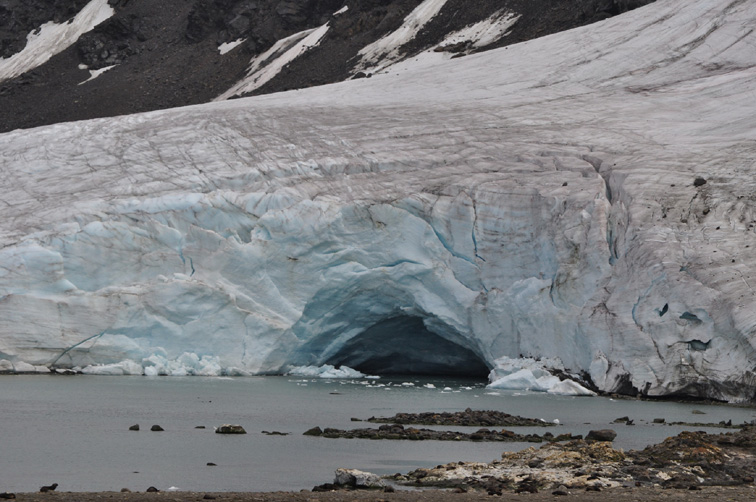 Orwell Glacier, Signy.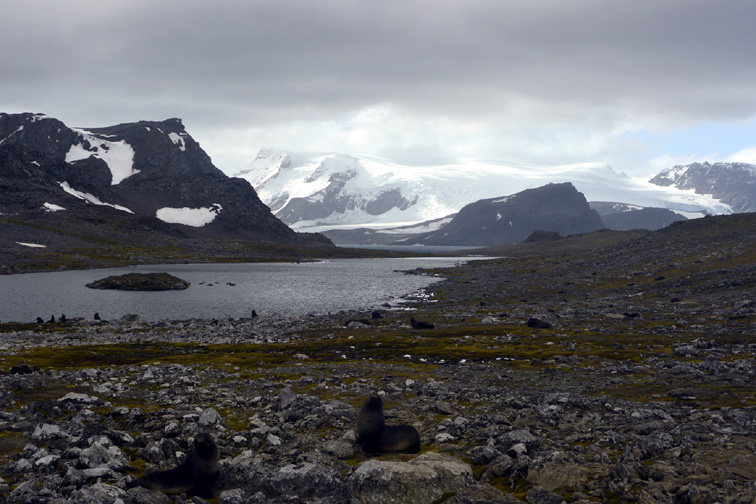 Knob Lake, Signy.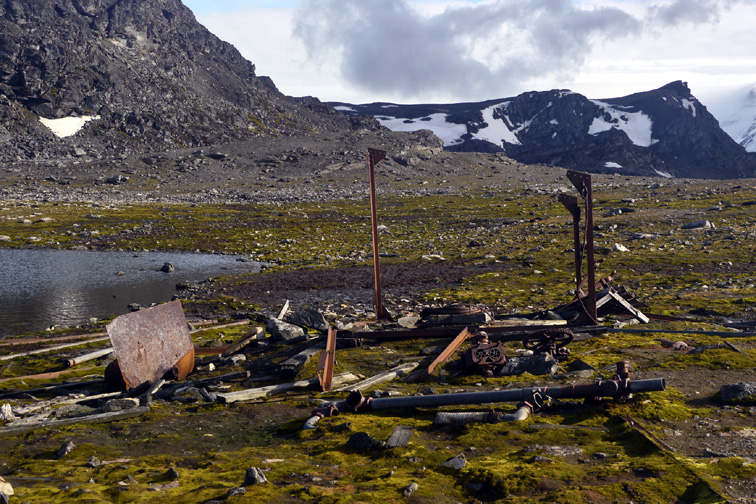 Remains of pumping station from whaling days on Signy.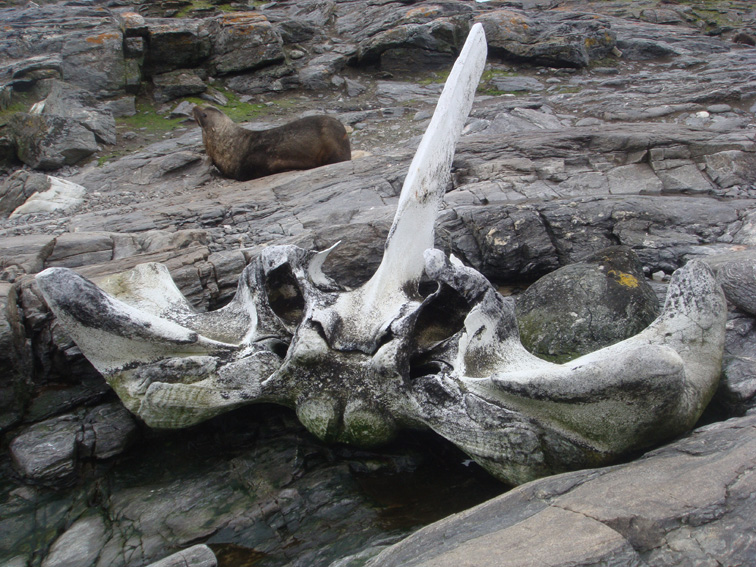 Whale Vertebrae.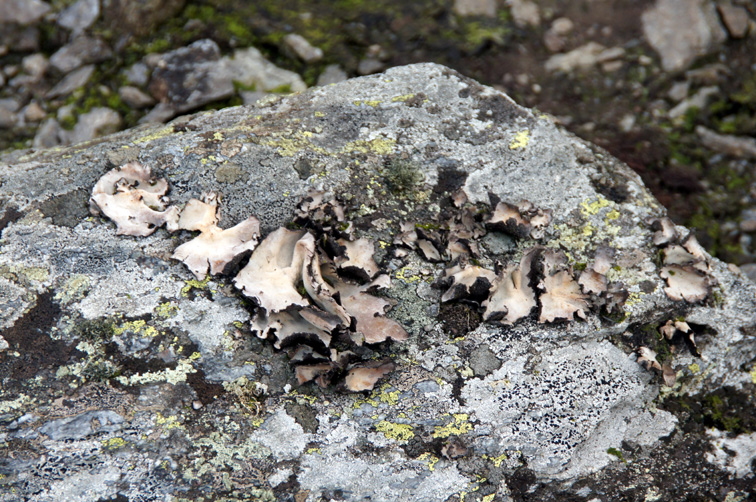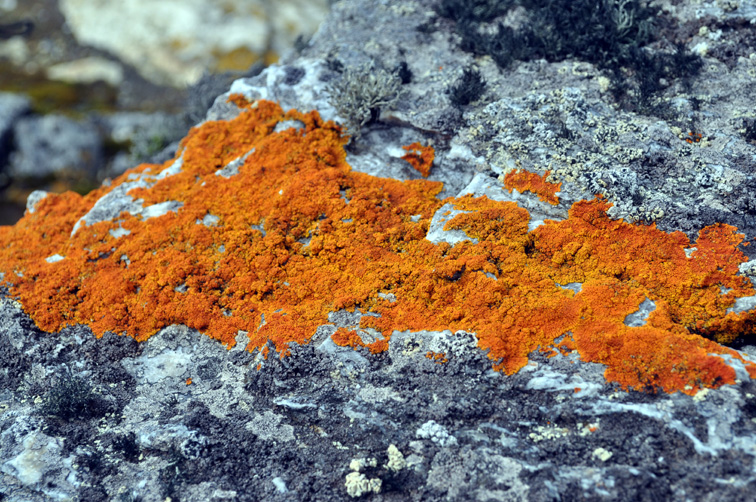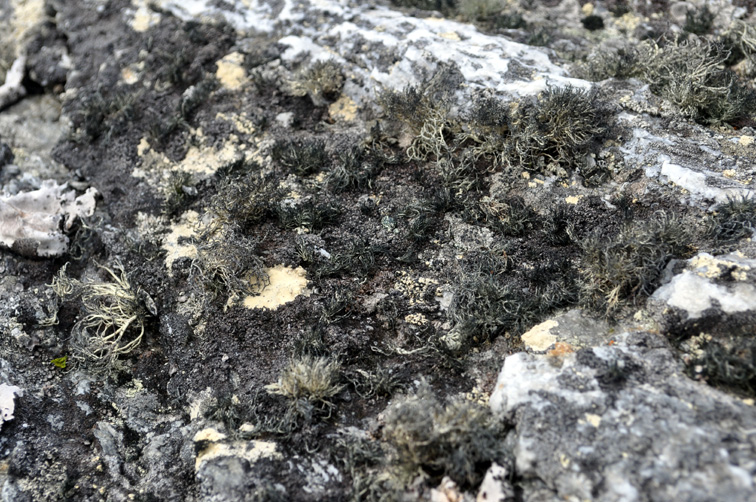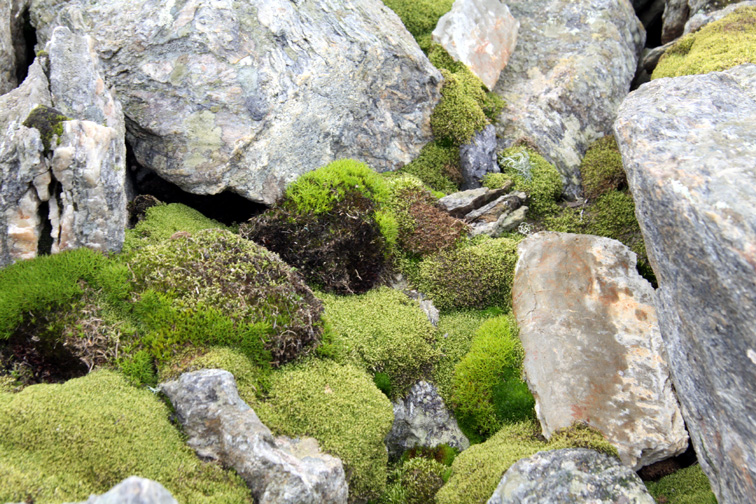 Various mosses found on Signy Island.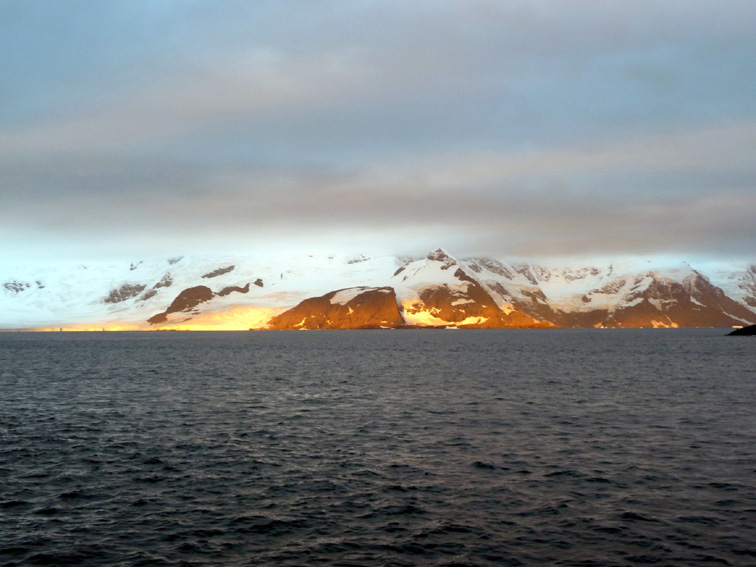 Coronation Island.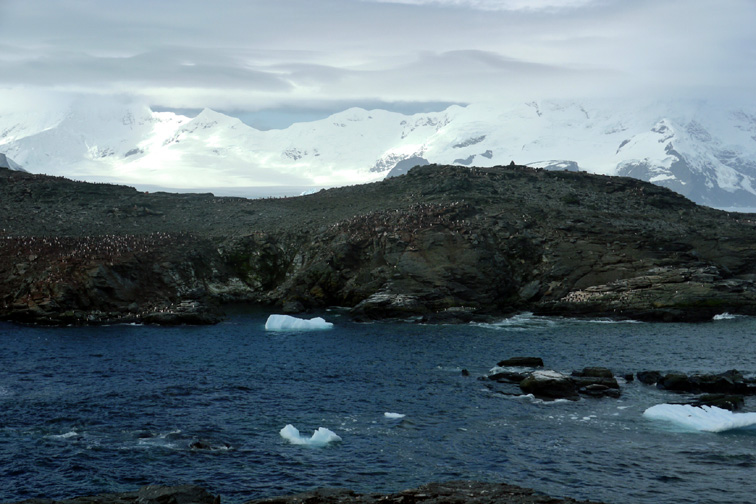 Penguin Colony on Signy with Coronation Island in background.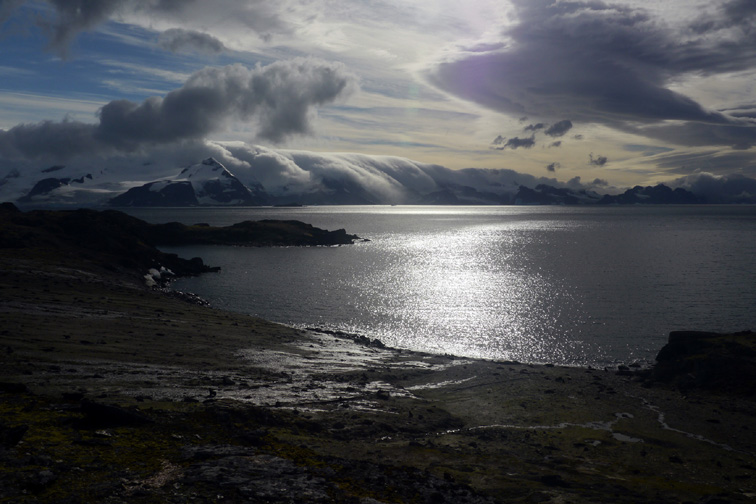 Coronation Island covered in clouds.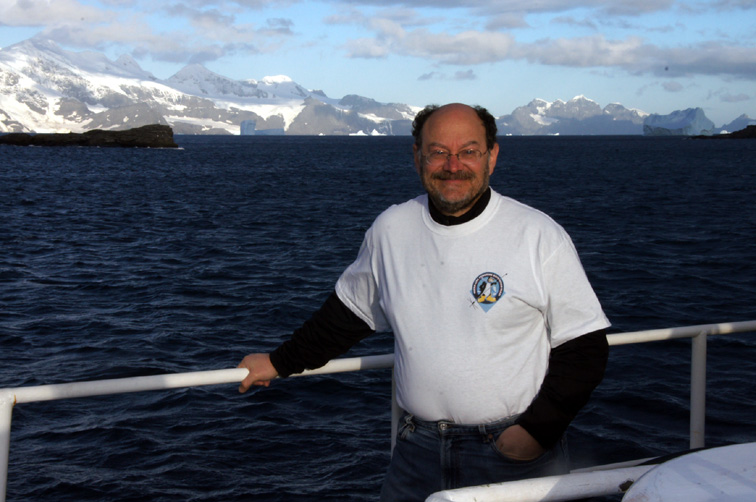 Coronation Island.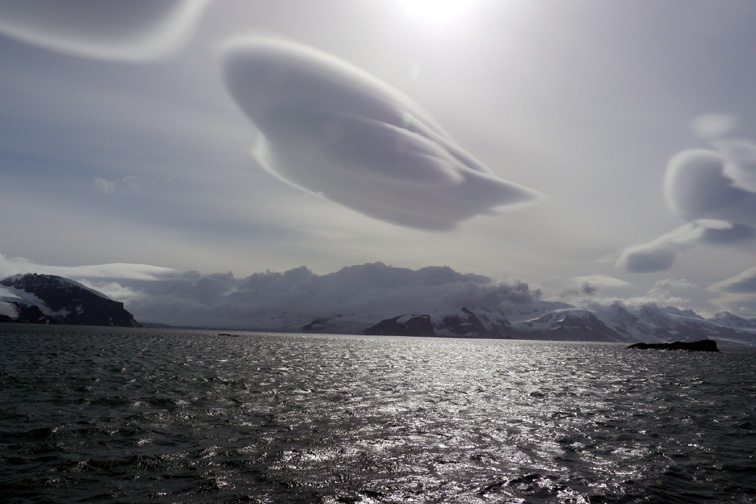 Lenticular Clouds over Coronation Island.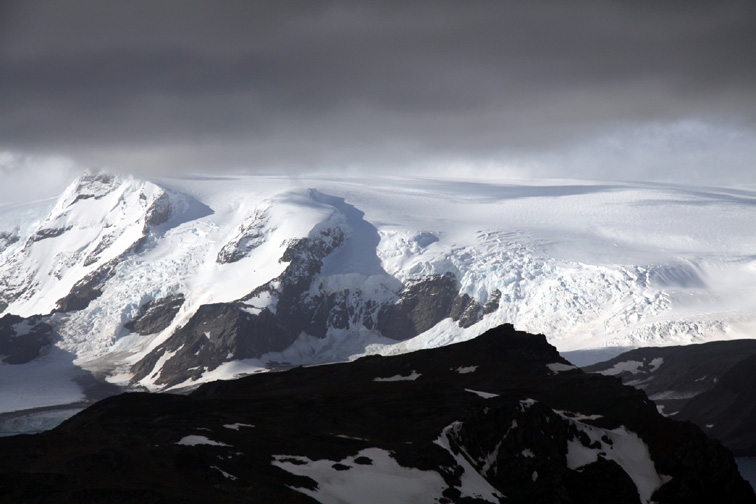 The view from on top of Signy.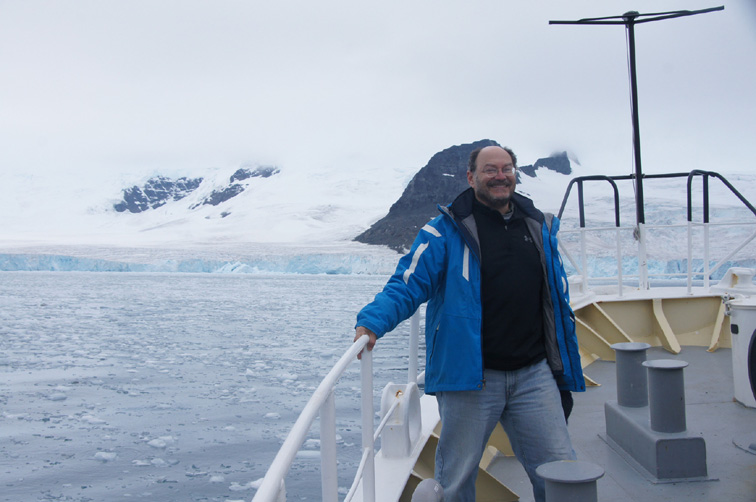 Sunshine Glacier, Coronation Island.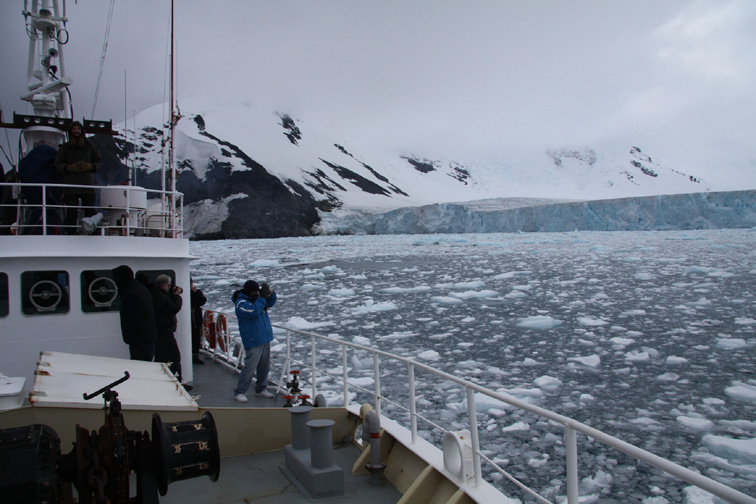 Picture snapping at Sunshine Glacier.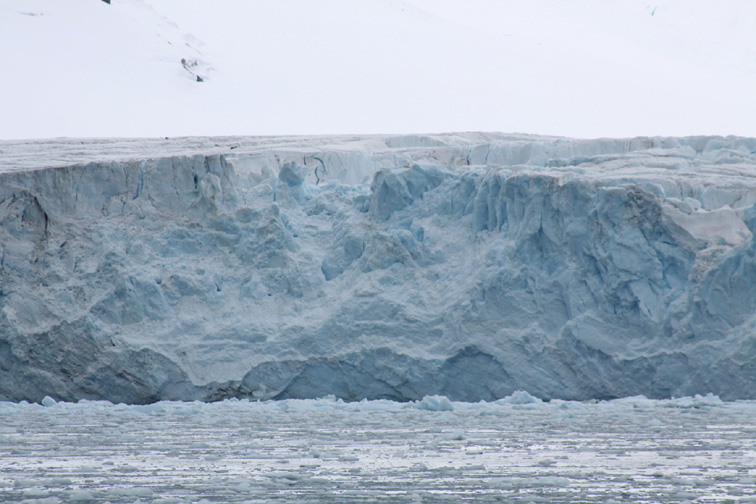 Sunshine Glacier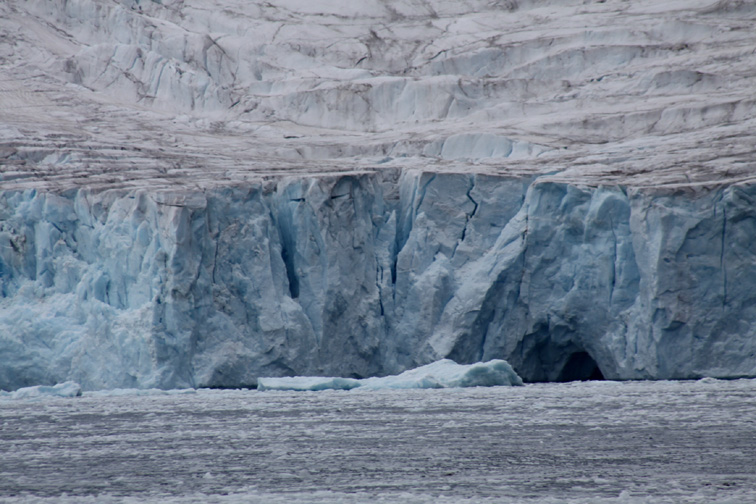 Sunshine Glacier, an iceberg being calved.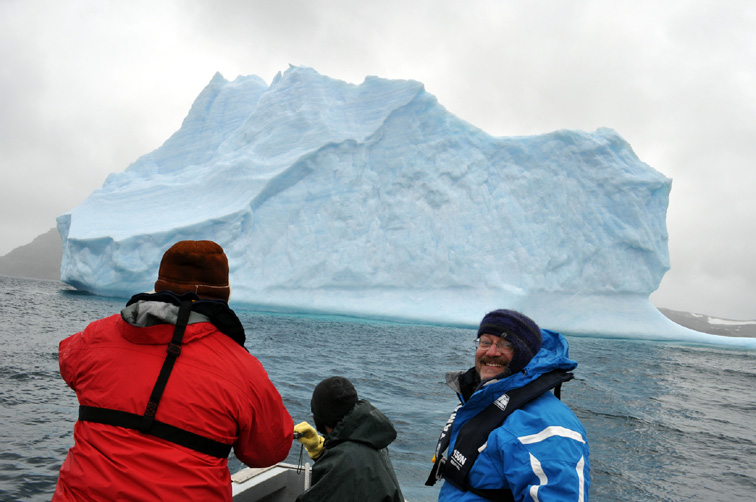 Checking out an iceberg.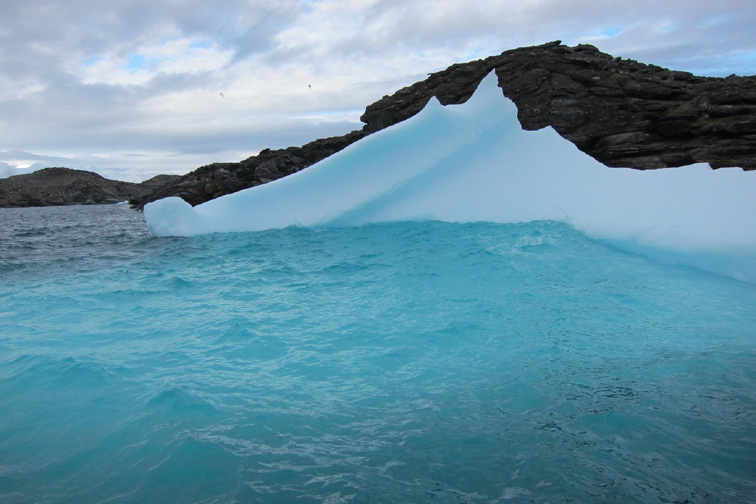 50,000 years of compression on a glacier (where icebergs calve) cause compact ice crystals. This results in a relatively long travel path of light and the ice absorbing the red part of the light spectrum. This spectral selection is related to absorption, not eflection causing icebergs to appear blue in sunlight.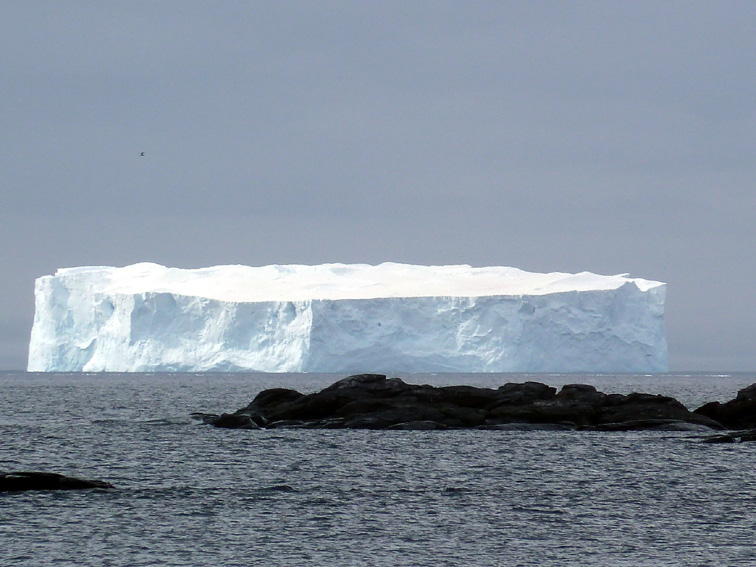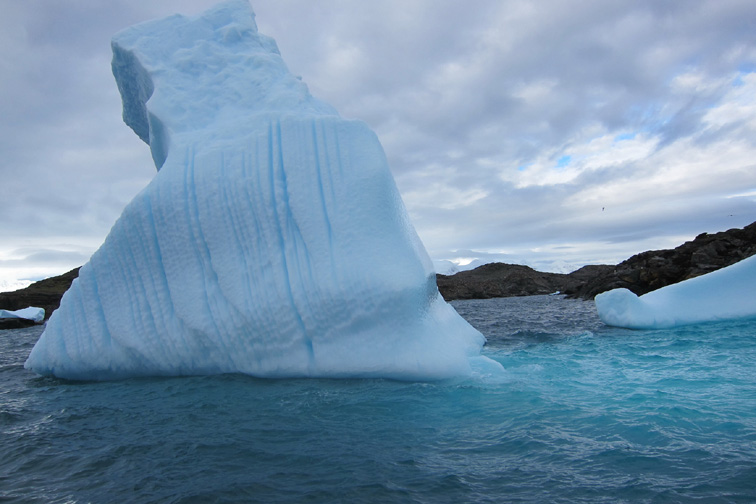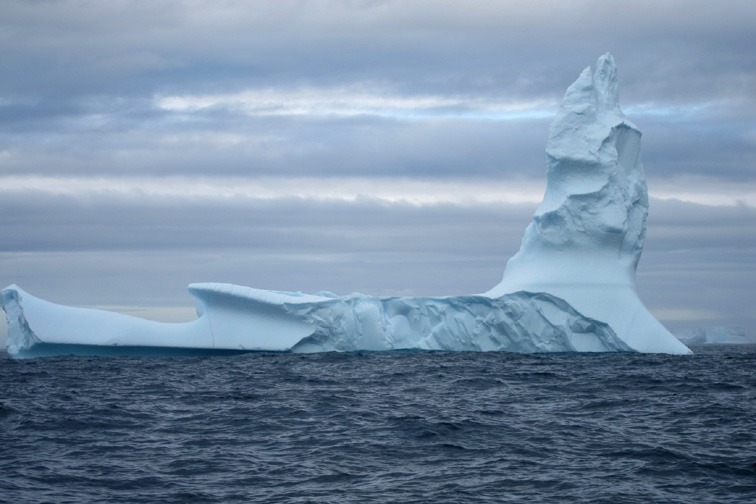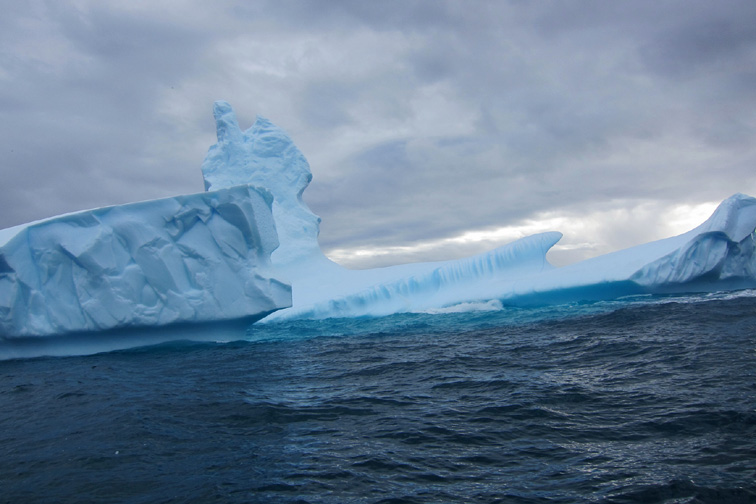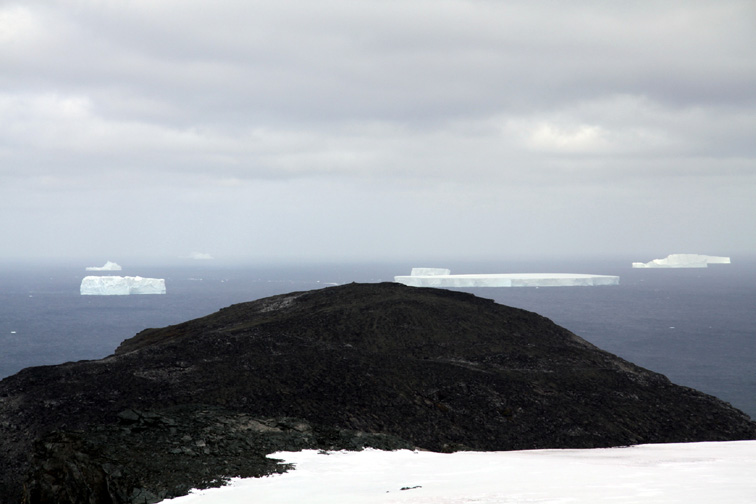 Icebergs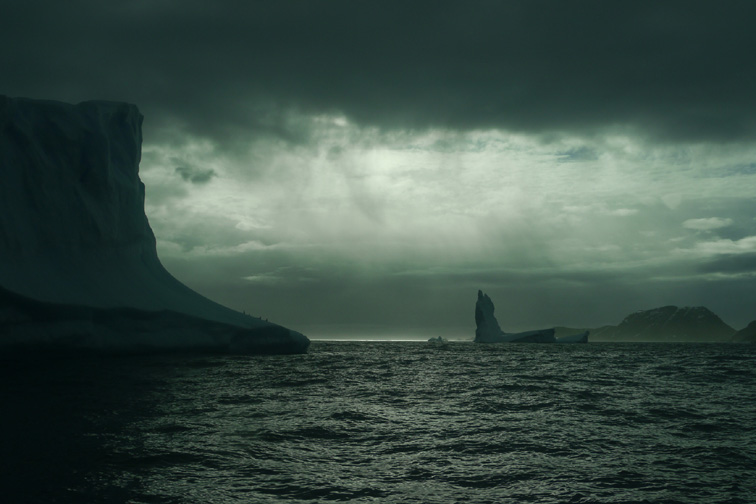 This might be my favorite iceberg picture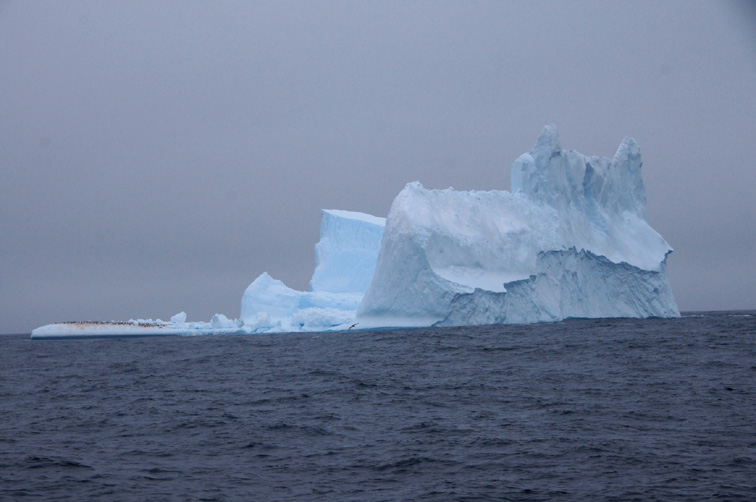 Last iceberg seen leaving the Convergence. It was spectacular!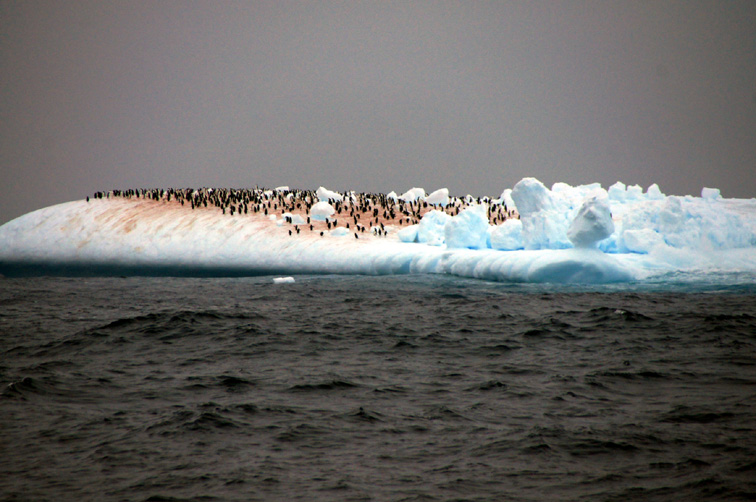 Penguin colony on the iceberg.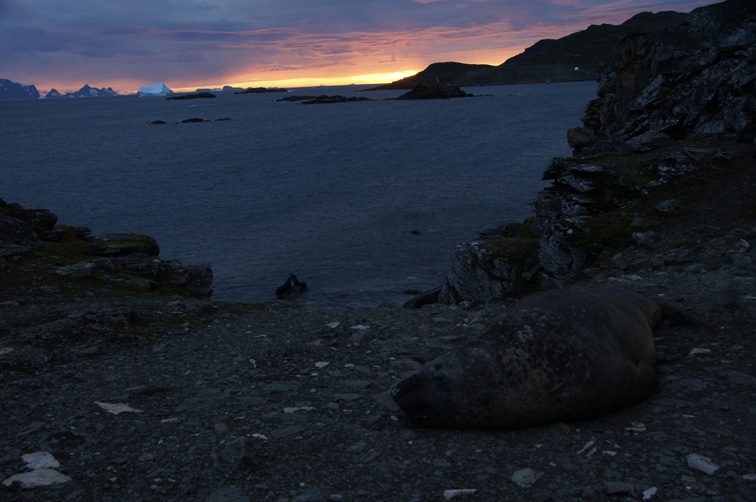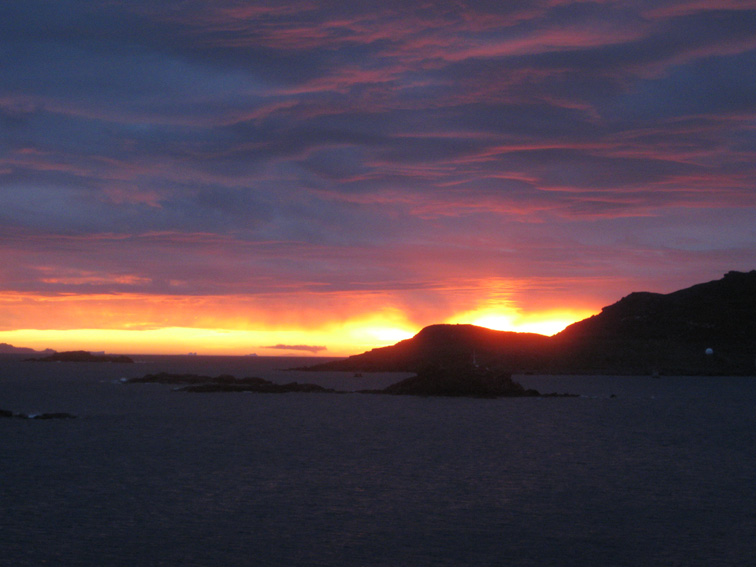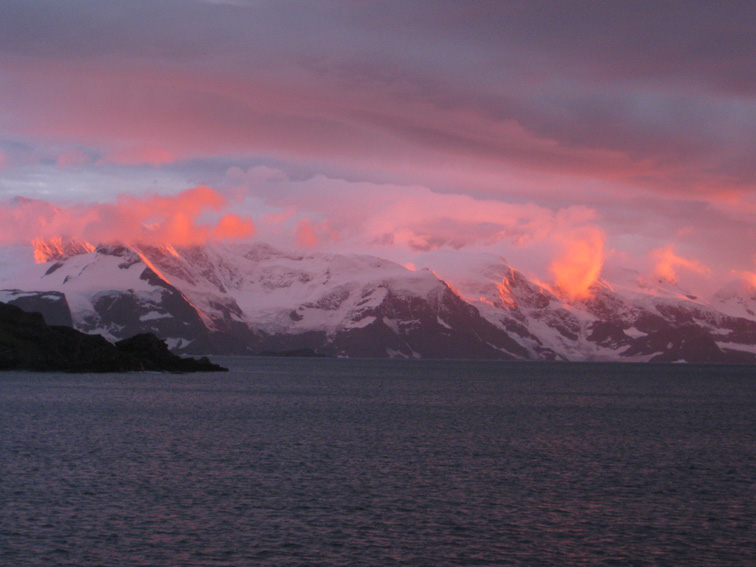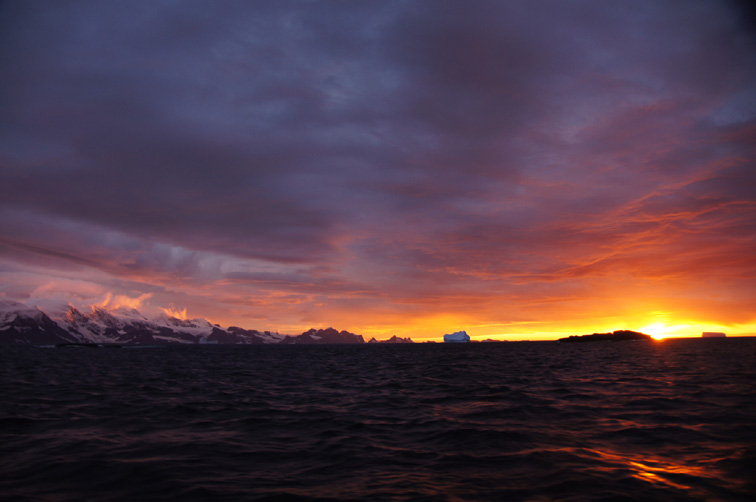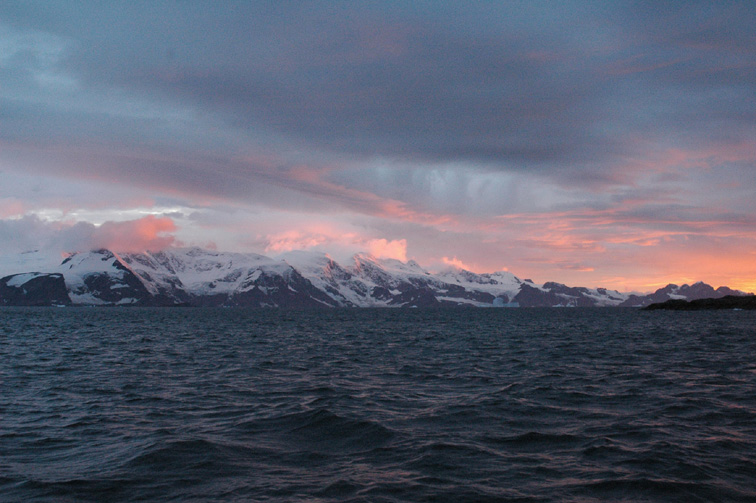 Collection of wonderful sunrises!
The Wildlife of Signy, bordered pictures clickable for higher resolution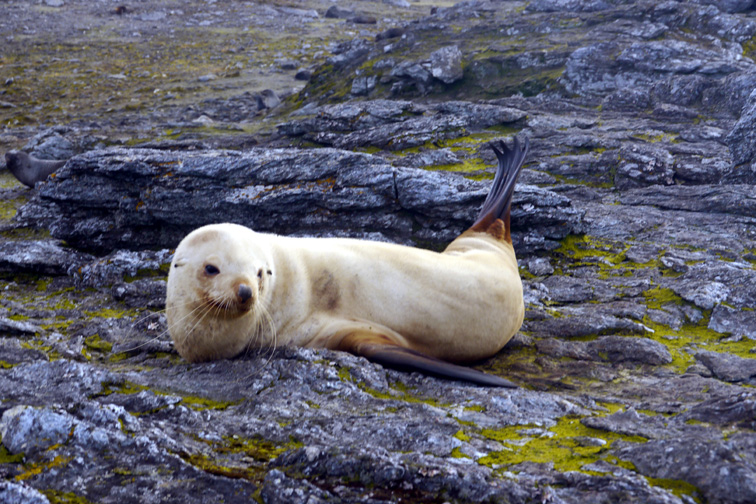 Albino Seal.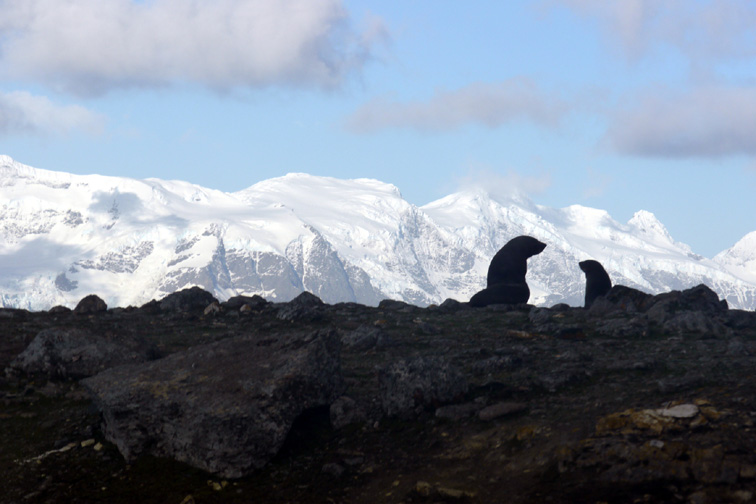 Seals enjoying the view.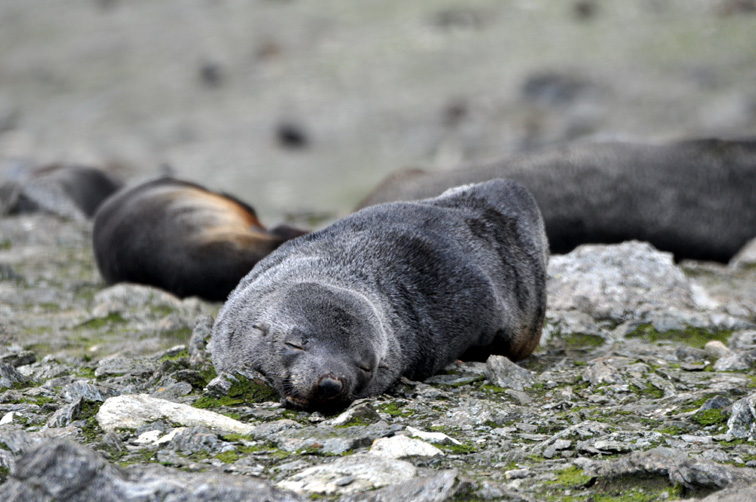 Naptime for seals.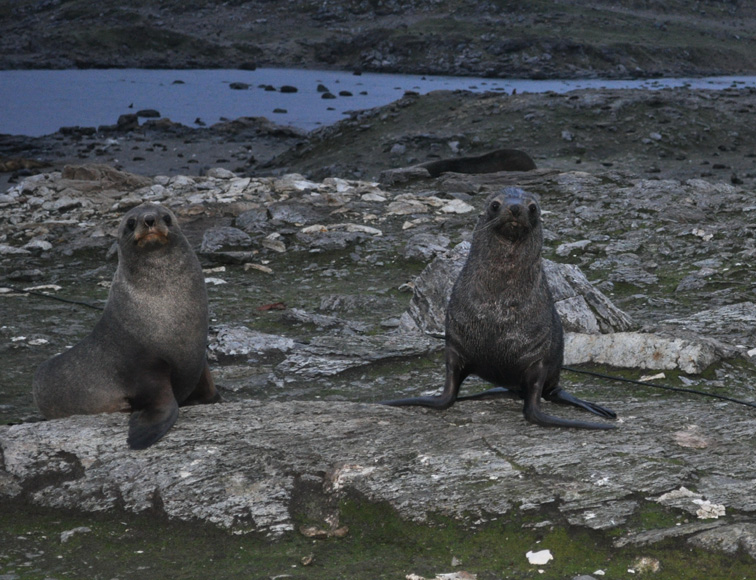 Fur seals thinking........what are you guys doing on our beach?????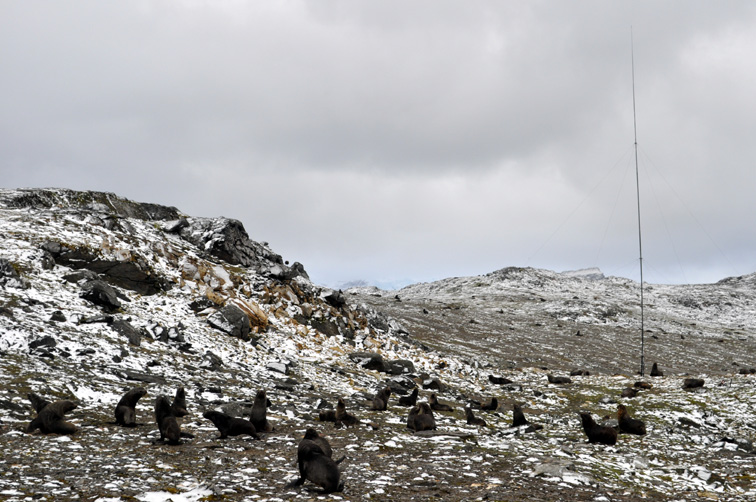 Seals checking out our 80 meter antenna.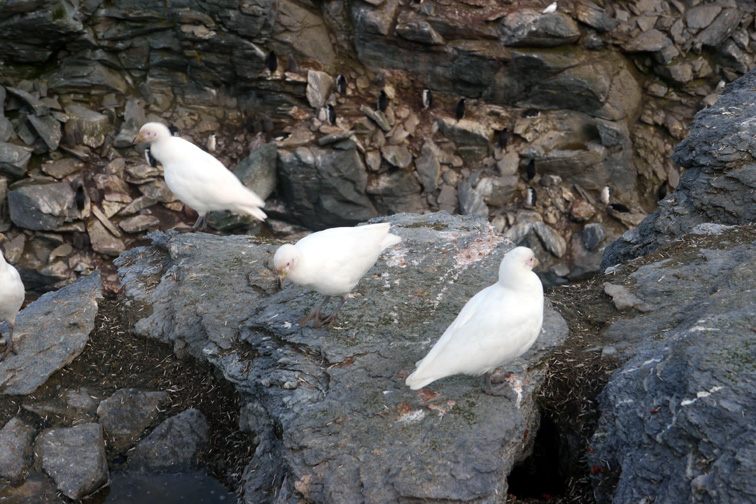 Snowy Sheathbills.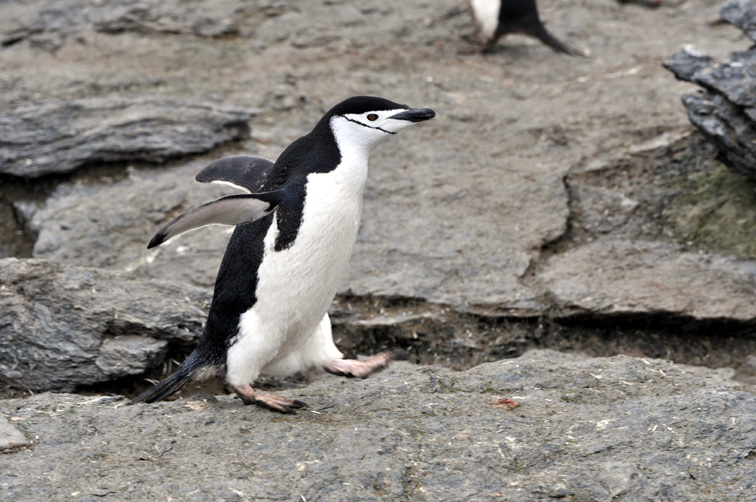 Chinstrap Penguin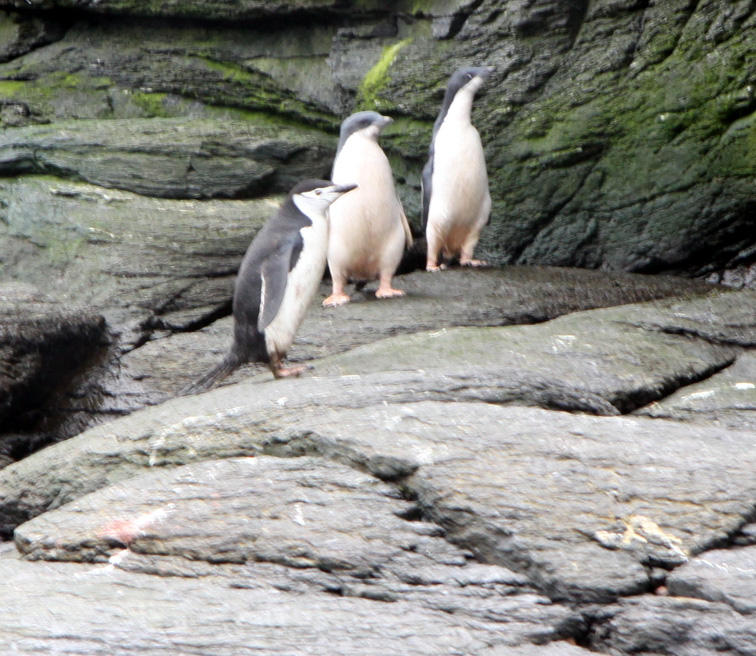 Chinstrap with two Gentoos.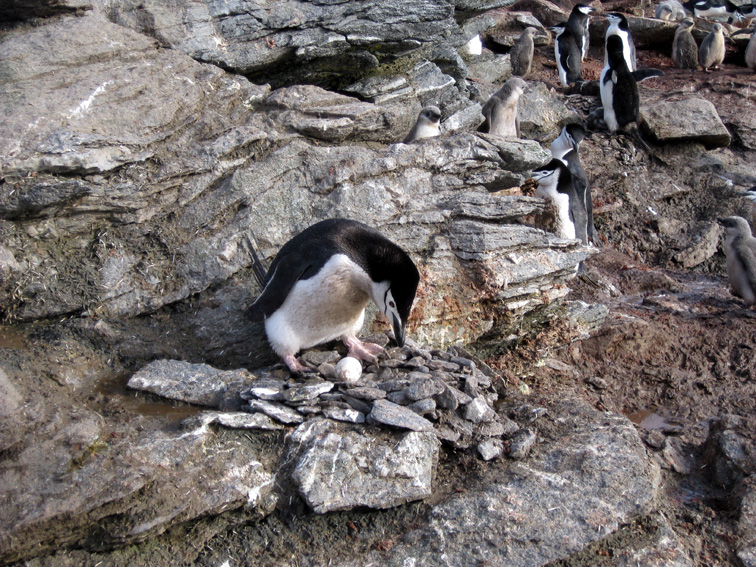 Chinstrap with egg.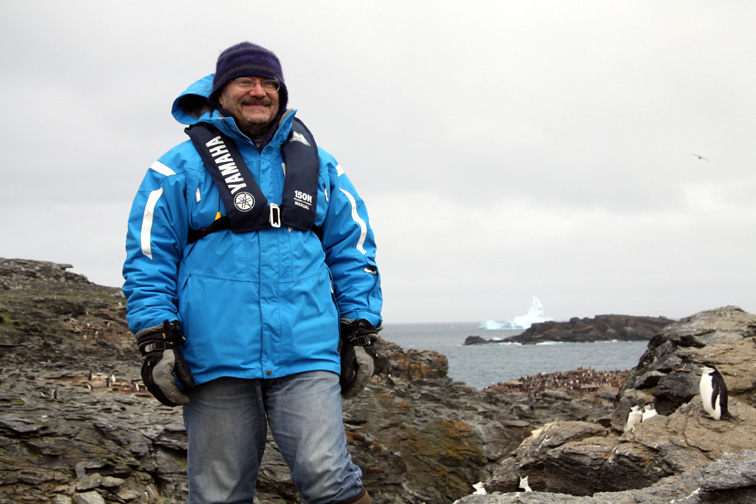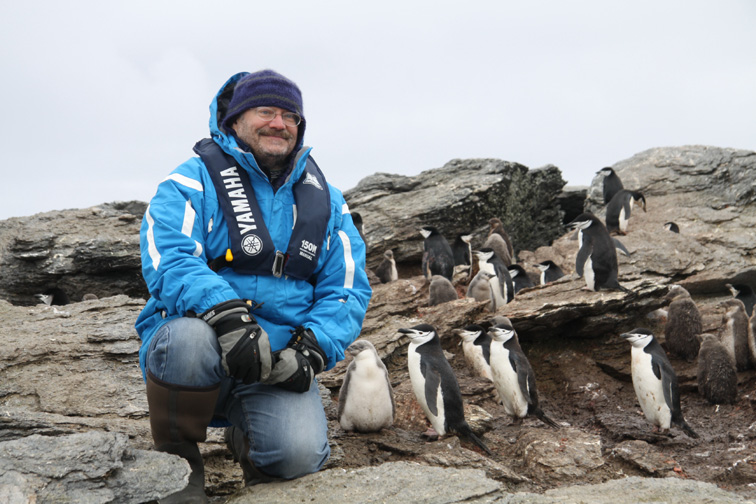 Climbing around the Penguin Colony.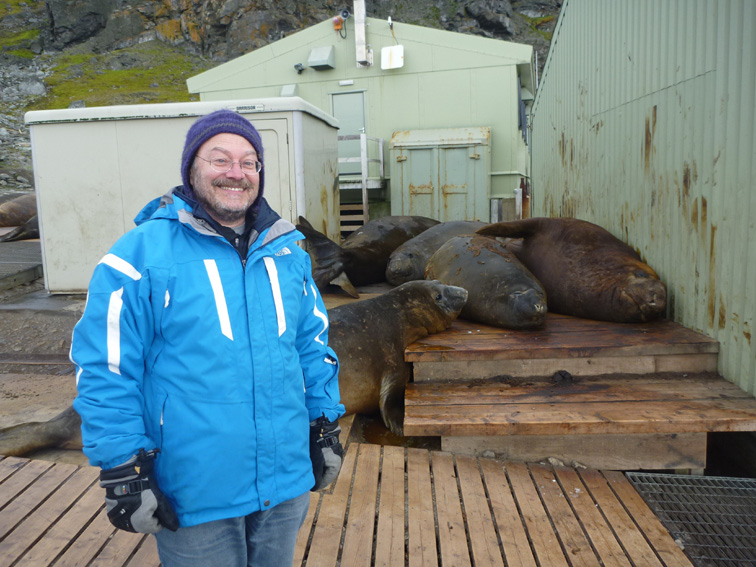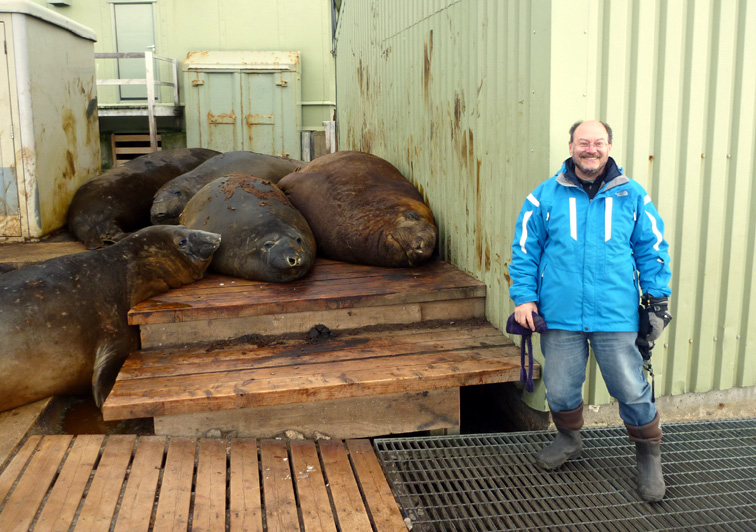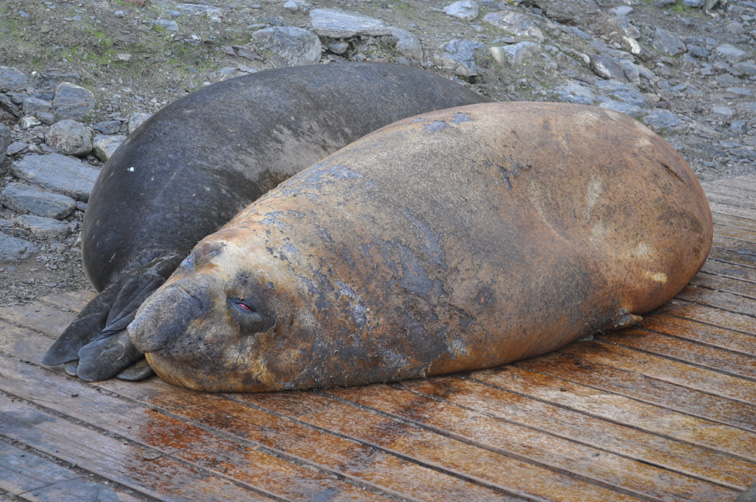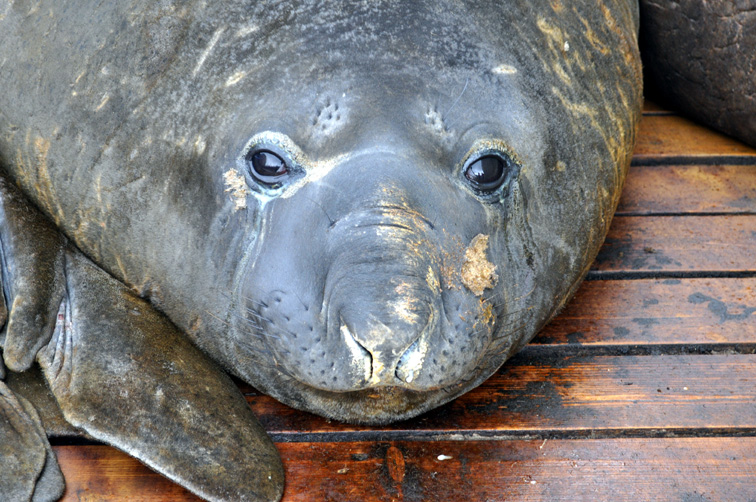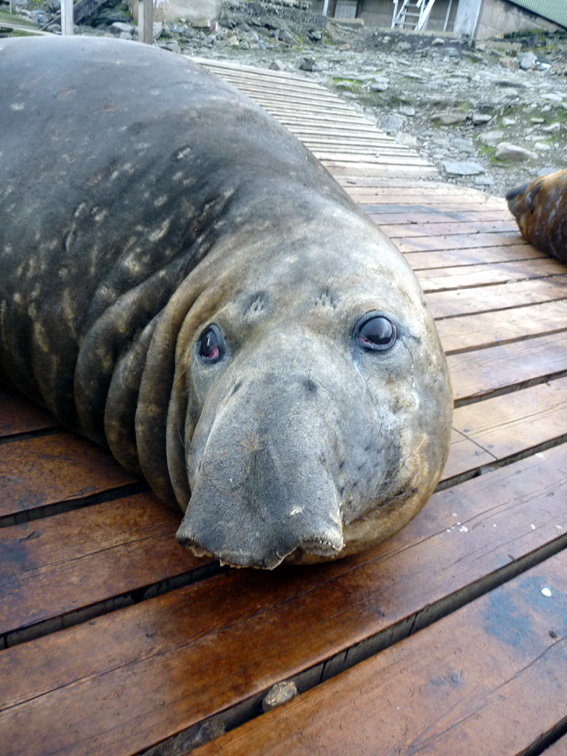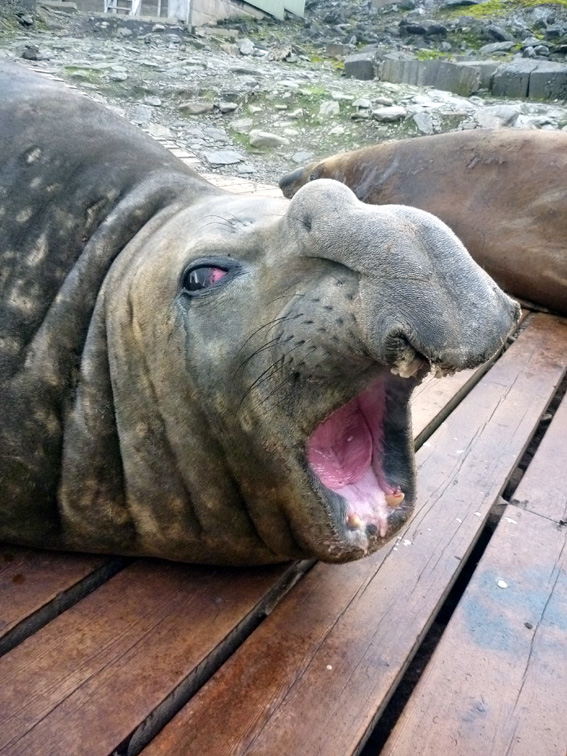 Elephant Seals at the British Antarctic Survey Base on Signy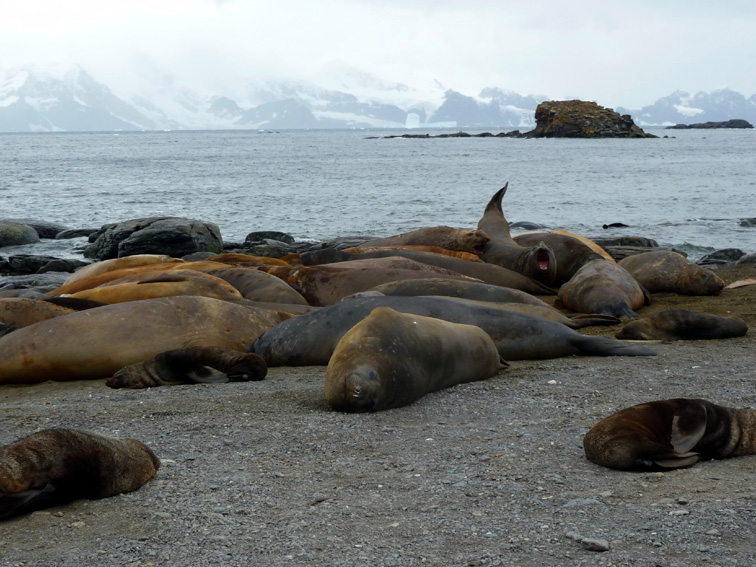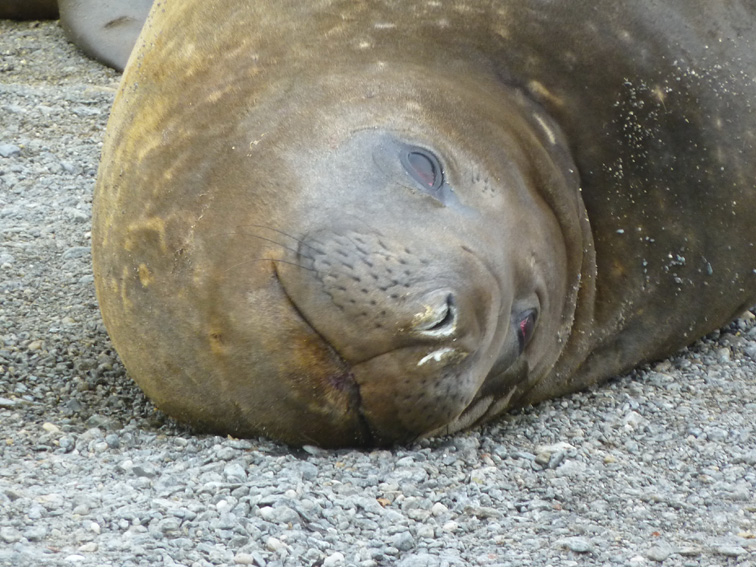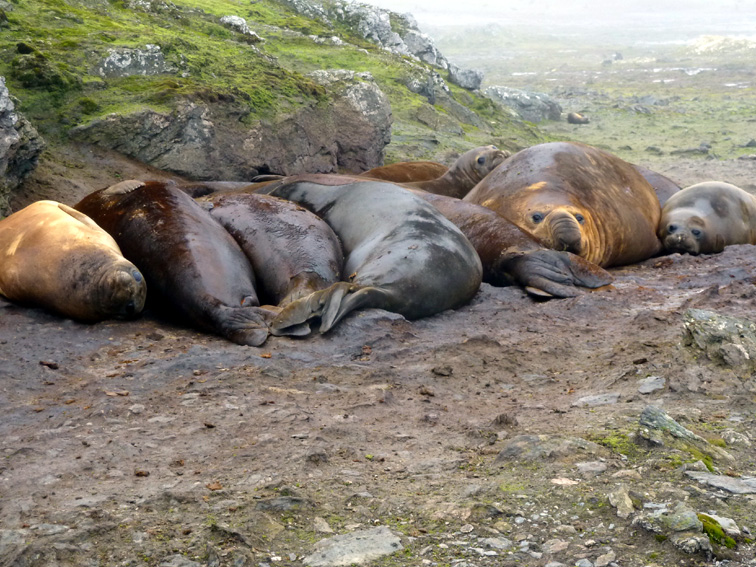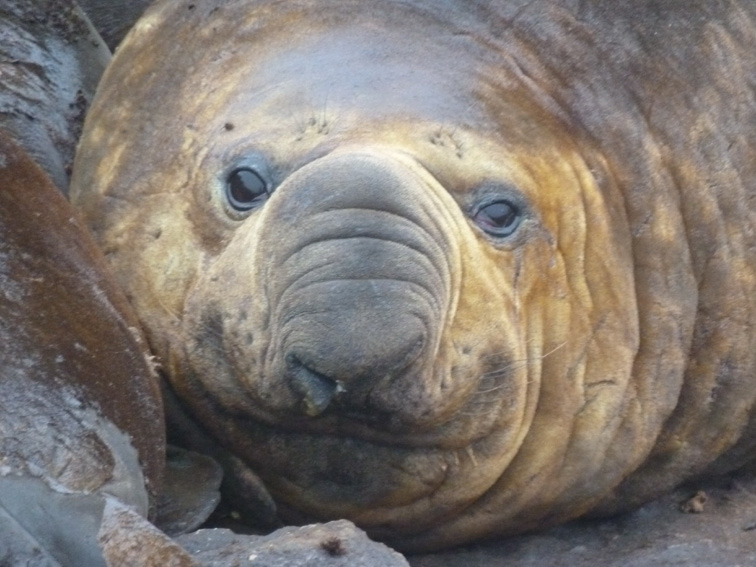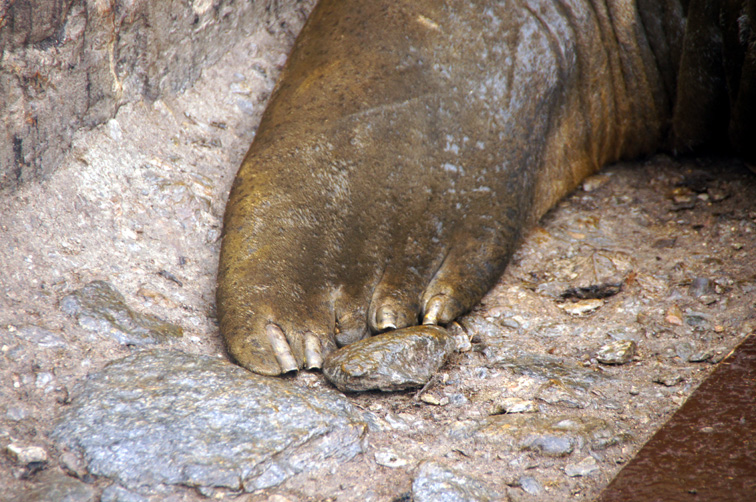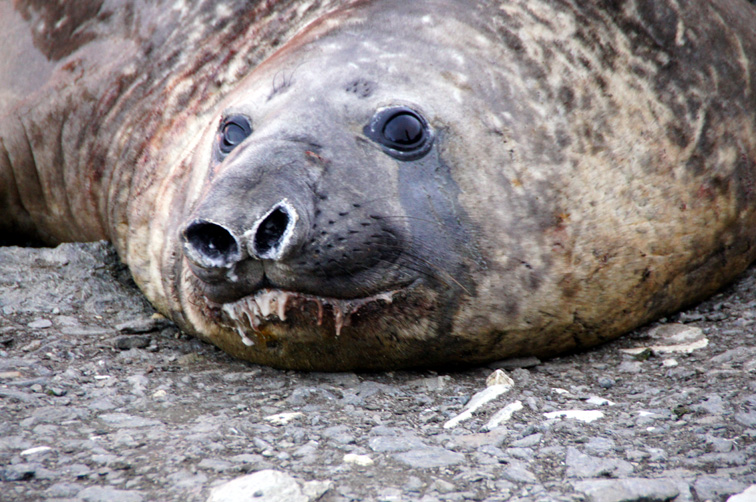 Elephant Seal Beach.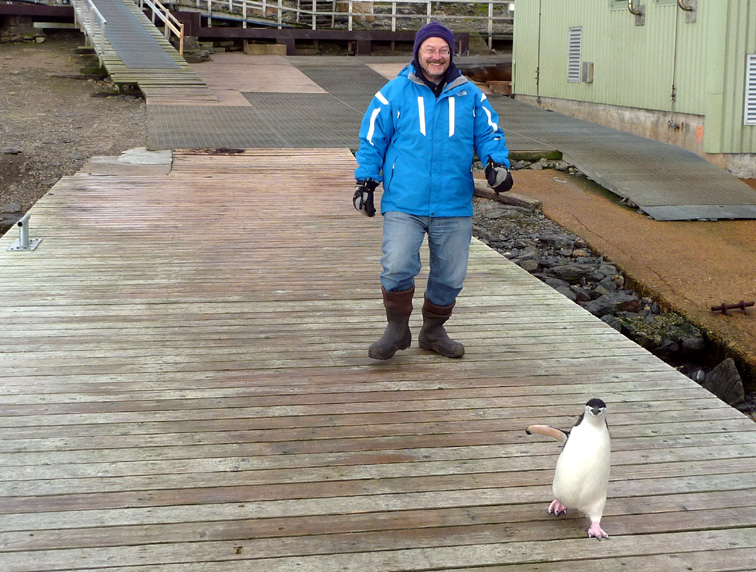 Who is imitating whom?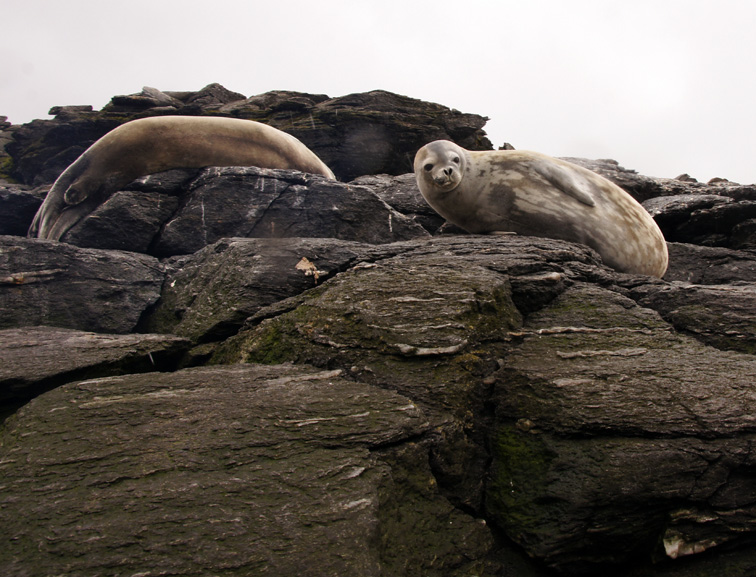 Weddell seals
Videos
Weddell seal video

Penguins on Signy

Fur Seals frolicking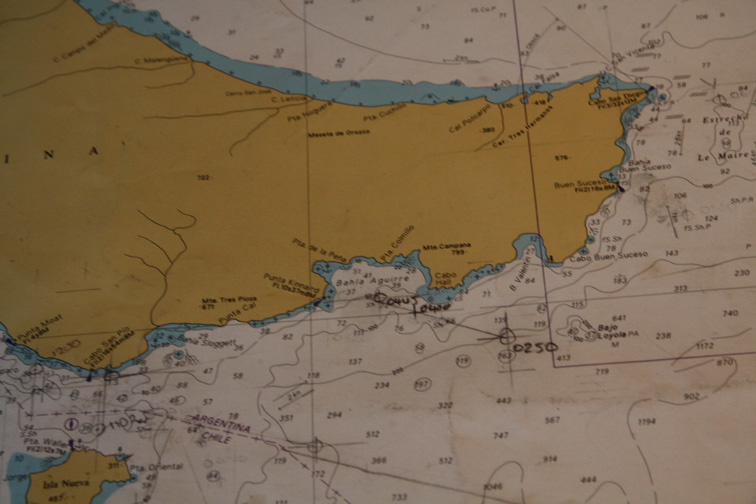 The return was pretty much like the outbound trip with a large storm at the end of the voyage (60 knot winds). Since our return was early and there was no dock available at Ushuaia, we sought shelter in Bahia Aguirreon the tip of Tierra Del Fuego.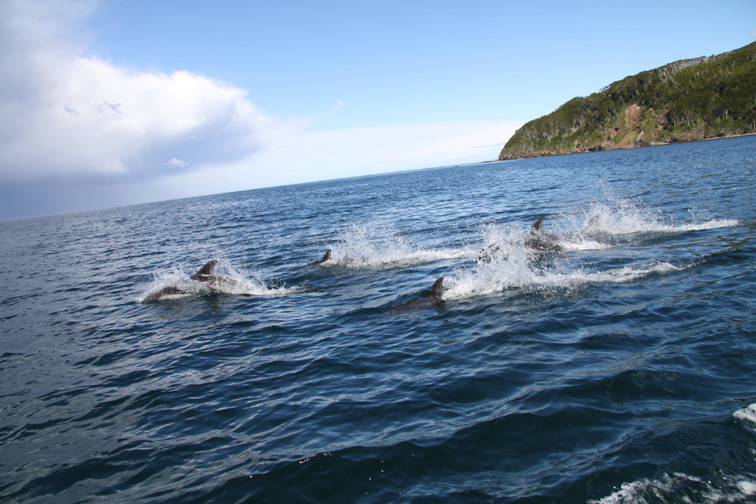 Here are some dolphins playing in front of our boat.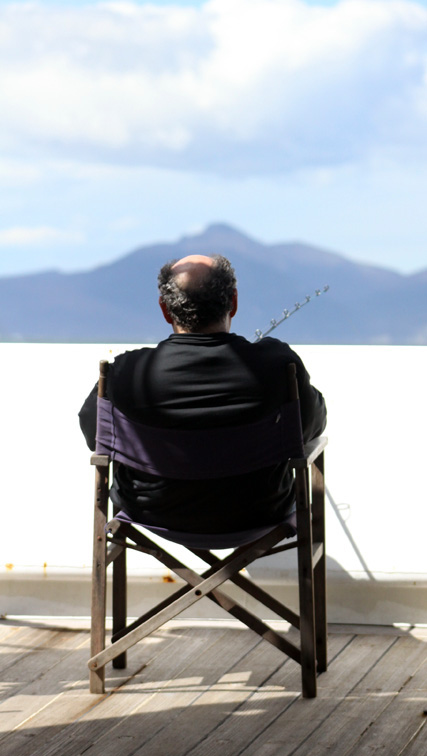 With some down time, I got to exercise another favorite pastime. Label this one "gone fishing".
All this beauty and I got to play radio too. Life is great. Thanks for coming along.
Don